5 Charming Patio Decor Ideas to Maximize Outdoor Space
Smaller patio spaces are instantly transformed into cozy havens by following these simple tips and tricks below.
Create your backyard oasis and optimize your available outdoor living space. Get ready to spend the next few months enjoying your backyard and patio area – there is no place in your home that is quite as relaxing!
Here are five charming patio décor ideas that will effortlessly maximize your outdoor space:
Antiques
Something old isn't just for weddings anymore. Antiques are making a huge comeback this year. During the pandemic, we all spent most of our time at home, surrounded by walls and occasionally racked with anxiety over what was happening to the world around us.
We longed for simpler times, before the complications of the modern world, before the invention of social media, fake news, bad news, and dread. Those times took all of us on a nostalgic journey back to the olden days, and all at once, a new design style was born – cottage core.
Antiques lend to this look by providing interesting furniture items that were made during simpler times. Browse around your local thrift shops and markets for old bargains to restore.
DIY Projects
DIY and home improvement projects are easy when it comes to outdoor areas. Take planters, for example – you can get five beautifully decorated tiles and glue them together to create a unique place for a potted plant to live.
Decoupage is another lovely technique coming back in full force, along with chalk paint and home-made resin tabletops and décor items. Whatever project you choose to get involved in, ensure it aligns with the rest of the look for your patio.
Rattan Furniture
To create a patio design space worthy of magazines, look no further than modern rattan furniture. This classic patio material has been a favorite for designers and homeowners for over three decades.
Rattan is easy to maintain and only requires gentle dusting and the occasional wipe with a slightly damp microfibre cloth. There are countless furniture options available in this classic and elegant material choice, and rattan can be easily incorporated into any patio design theme.
Hanging Plants
Hanging plants are a must-have in any outdoor area. They add an instant boost of luscious greenery which has a calming effect on the entire area. Choose gorgeous macrame basket hangers for an added touch of patio perfection.
Hang your plants at varying heights to achieve the best look for the space. Mix things up by using different plants in each hanger but ensure that they are all low maintenance – so you don't end up with sad, wilted plants after a few hot days.
Mirrors
Mirrors make the perfect addition to any outdoor space, big or small. Outdoor mirrors are an effective way to create the illusion or perception of more space. They reflect so much light that they make areas seem larger, airier, and brighter.
Choose ornate and decorative options for a wall or fence, just ensure that they are at a safe distance from anything flammable. Aim the mirrors in a direction where they won't reflect sunlight and burn down parts of your home!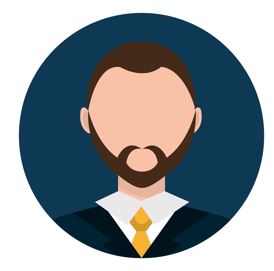 He is a hard-working writer with extensive knowledge of film, tools, and sports, that meets deadlines and can thrive in both a team environment and an individual one.