Bedroom Decor Ideas Your Boys Will Love
Decorating a boys' bedroom is a fun way to spend a weekend. Depending on the style of design you are going for, you could even give a boy's bedroom a makeover in just one day. The bedroom decor you go for should be guided by the age of the boy as well as their personality. For example, you wouldn't approach kids' bedroom design the same way you would design teen bedroom decor.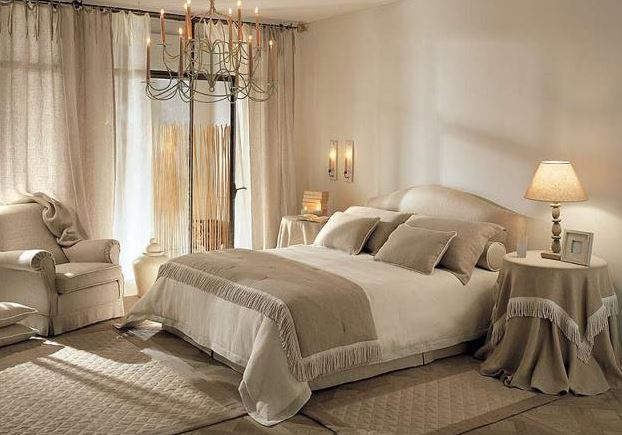 Before you get stuck into the colors and personalizations such as study spaces, rugs, artwork, musical instruments, bookshelves, and storage, get the most essential piece of furniture sorted out first. This, of course, is the bed.
Bedroom Decor Ideas:
The best bed for growing boys is a memory foam mattress. Most mattress review sites vote for memory foam as the most comfortable mattress for all types of sleepers. This means your boy will be comfy regardless if he is a back sleeper, a side sleeper, or a stomach sleeper.
Not only is memory foam the best-rated mattress for comfort, but it is also highly supportive. Because boys tend to sleep hot and can often overheat in the night, beds made from memory foam are cooling mattresses. In essence, this means they help to regulate body temperature and minimize overheating.
It is vital to invest in the best mattress possible. We spend one-third of our lives in bed, so what we sleep on is just as important as other aspects of our health, such as what we eat and how much exercise we do. Sleep is particularly important for children as it helps with memory, learning, mood, recovery, and behavior.
Ensure you do some research on mattress sizes to know what will fit best. Understanding mattress dimensions will help you create a floor plan for success. For younger boys, a twin-sized mattress is best. However, consider investing in a full-size bed if you want to avoid upgrading too soon. For teenage boys, a full-size or queen-size mattress is the best option.
Once you have figured out the best bed for the bedroom decor, you can then move on to the other pieces of furniture and start having fun with the design process.
Kids Bedroom Decor
Young boys love to play in their rooms, so creating room for play is essential. For small bedrooms, consider settling up a bunk bed frame or even a loft bed frame. Bunk bed frames are great for when friends sleep over or if the bedroom is shared. Loft beds are a handy option for a small bedroom as it creates an exceptional area for play or homework just below the bed.
If the bedroom is for a toddler or a young boy over 7, ensure you hang artwork at a height that they can see it. It's important that they can see the pictures and appreciate them. Floating shelves are an excellent choice as they can be moved higher as children grow. Always set a theme for wall artwork. Popular bedroom decor themes for young boys include tigers, starry skies, blues, and monochrome.
Teen Boy Bedroom Decor
When boys grow, storage and efficient design is essential. Teenagers often spend a lot of time in the bedroom, studying and hanging out with friends. Design the bedroom decor around the memory foam mattress and bed frame. For teen boys, a bed frame with storage is useful to keep the mess out of the way. A foundation bed frame or bed frame with drawers can do the trick.
For really active boys who play sports and require additional support for recovery, a highly popular adjustable bed frame might be the key to better sleep. Adjustable bed frames are motorized and controlled with a wireless remote. The back and leg height can be adjusted to alleviate pressure from muscles and joints. It is frequently used by athletes who want to sleep better.
Adjustable bed bases also come with other handy features such as LED lighting for late-night bathroom trips, USB charging ports, and massage zones for the ultimate comfort experience.
Following the bed frame, pick a study desk. For smaller spaces, a floating desk is efficient and roomy enough for a laptop and some books. For larger areas, a desk with shelves is a bed for storage. This will help reduce the mess on the floor and nightstands.
Invest in a great rug and bean bag or oversized cushions so your teen can hang with friends and relax in comfort.
Make Storage in Bedroom:
Bedroom storage is yet another important idea you need to consider. Because often boys use gadgets, books, & toys to relax. So, storing those items in the furniture or storage unit will be very helpful for them. Many of the boys have the hobby of readings books. So, having bookcases in the bedroom is also a great addition. Always consult with your boys before making the storage unit in the bedroom.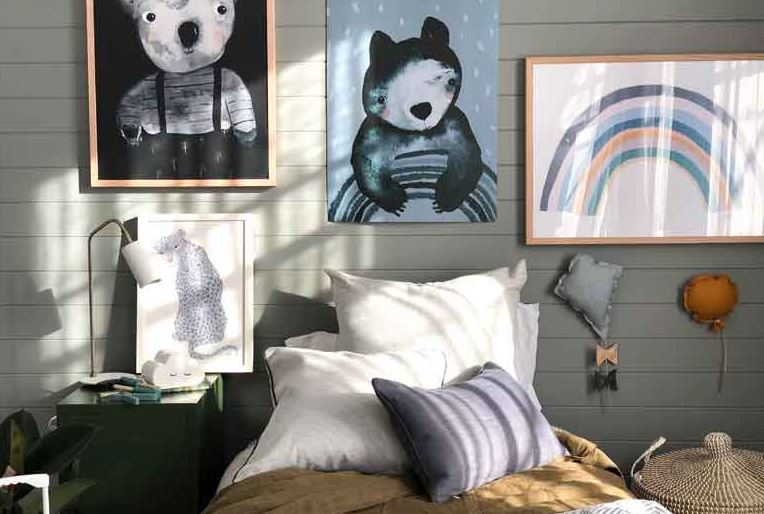 Wall Art:
Add some cool wallpapers or sketches, drawings, illustrations or iconic characters on the wall. Make sure these illustrations should like by your boy. This will connect with them when they see and increase their motivation. Seeing wallpapers and arts make your boy more creative and understand the arts.
Involve your kids in the design of their bedroom, so they feel proud of their little space in the world. Have fun! He has 15 years of experience as sports, electronics, and home improvement writer and editor. He also writes state news & daily news.