Are our outdoor signs still in making even though we are in 2021? Today, some of the businesses are using digital outdoor signs, but it is pretty expensive. Outdoor business signs can help get attention from a distance. The brick-and-mortar stores are the most common business that uses outdoor business signs.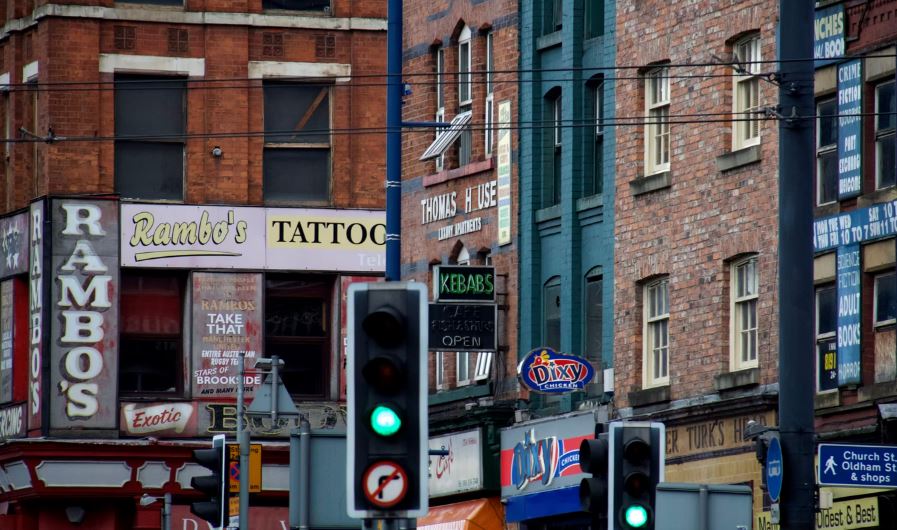 There are many benefits to having outdoor business signs. Outdoor signs create a company brand, may increase the company's visibility, and supply an opportunity to increase engagement, retention, and customer base. Not only that, but metal-a-frames signages are also in common for most shops today. Your business policies can be readily displayed on metal-a-frames signage.
Outdoor signage doesn't just communicate to the people looking at the sign. It can communicate to your customers, employees, and community. It can be more personal than a website, and it builds trust among the people you do business with.
Let's head on to see the four best materials used to make outdoor business signs.
Vinyl
The outdoor vinyl signs are cost-effective but can not be used for long. They are yet durable enough to stand for your business. Moreover, the vinyl banners are a combination of vinyl and polyester mesh. It can last, but it needs to be used appropriately.
You can use vinyl outdoor signages for a campaign or an offer for your business. So, you don't have to spend bucks every time you need signage. You can simply rely on vinyl signages and get your job done.
Aluminum
Aluminum banners are portable because of their lightweight. If you are up to order signage, in that regard, aluminum is one of the best materials used in the making of signs. Moreover, they come in a decent price range. Aluminum banners have three variations. It varies in different gauge sizes, they are the metal a frames sizes.
If you are running a political campaign, an aluminum banner with 0.04-gauge thickness would be suitable enough.
For letting people get acknowledge about your business on the street, there is 0.08-gauge thickness size.
And the third is the 0.125-gauge thickness. The banner of this site can be used as heavy-duty signs. And for the business signs on the roads.
Dura wood
This material is one of the most remarkable materials used in making signages. It feels warm, and it can work in harsh weather. They come in different sizes and types. Moreover, dura-wood is much more capable than simple wood. It is light in weight and has an exquisite display. Not only banners but they can be used for house flooring. It is more durable than ordinary wood signages.
Polyvinyl chloride (PVC)
From the above three materials, PVC is the most effective. It is one of the most durable elements. PVC banners are becoming common because of their uniqueness and capability to not lose their color and luster. It is not lightweight-much heavier than aluminum banners, that is why they are more strong and stable. The benefits are endless and can give any business the edge on the competition.