7 Reasons Why You Should Buy a Smart Thermostat
Thanks to technology, people can enjoy their homes' comfort without stressing about extreme heat and cold. The shift to the modern world led to more advanced thermostats for regulating temperatures at homes. A smart thermostat is an extraordinary device with distinctive features that make it more efficient and useful, suiting the most modern lifestyles.
Unlike ordinary furnaces that need to be adjusted now and then, a smart thermostat contains an automated control system that can adapt to the temperature change. Purchasing a smart thermostat will cost you, but in the long run, it will help in saving the money you could have used paying higher energy bills for an ordinary furnace. Proper installation is critical.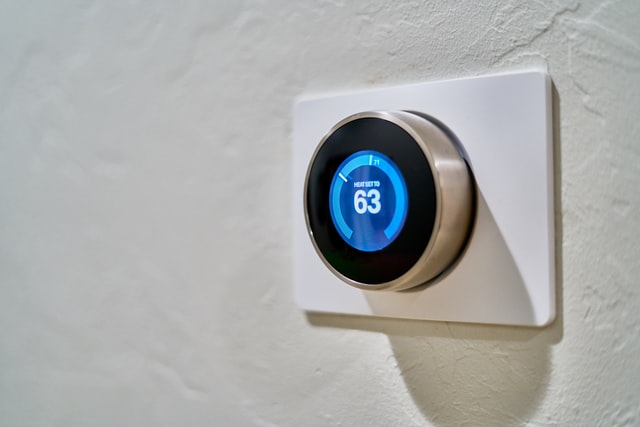 The definition of a Smart Thermostat
Genadi Kahanovich, owner of Smile HVAC Service and Installation Toronto explains that a smart thermostat is a thermostat that can be accessed through a phone, smart speaker, tablet, and any other device that connects to Wi-Fi to control its operations. It regulates temperature by automatically adjusting to the cooling and heating set in a particular place. Smart thermostats are of different models, and their function depends on the specific distinctive features that make them more efficient than the other. Some come with touch screens in place of buttons and knobs, providing a user-friendly interface.
Apart from regulating temperature, a smart thermostat reminds you if there is a need for maintenance, e.g., changing the air filter. Some can detect a malfunction in your HVAC or ducting system. Also, others have a control system to provide you with details about your energy consumption. Smart thermostats that contain geo-fencing are automated such that they recognize when you are at home and save on cooling and heating costs when you are not around.
Smart Thermostat vs. an Ordinary Furnace
Remote access: A smart thermostat comes with an automated system that adjusts with room temperature change. When away from home, you can read the temperatures of your home using a smartphone app. In case there are adjustments you want in your room temperature, you can easily program before getting home. On the other hand, an ordinary furnace requires adjustments and is bound to functioning when you are around home.
Portability: If planning to move to a new place, it is easy to uninstall a Smart thermometer and shift with it. Besides, the small size allows you to locate with it comfortably. On the other hand, an ordinary furnace might not be suitable for relocation since it will only add to you more costs in terms of energy consumption in your area.
Reports and data: A smart thermostat is designed in a way that it can report the daily energy consumption in your home. If system malware dysfunction in the AC or heater, it will automatically detect the problem and report to you. The ordinary furnace has no inbuilt features to track energy consumption nor reports to the owner if a system breaks down. To get information about energy consumption, you have to check it on your own.
Programmable Operations: An ordinary furnace doesn't have an automated system for adjusting temperatures. Therefore, the owner has to program it using buttons to increase or reduce the temperatures. Besides, the heater and the air conditioners cannot adjust unless you program them to suit your desired temperatures. Unlike the ordinary furnace, a smart thermostat comes with an automated inbuilt system to adapt to the days' temperatures.
Tracking energy usage: An ordinary furnace has no automation to cooling and heating according to temperature change; hence, consuming more energy. On the other hand, the smart thermostat saves on energy due to the automated system in temperature regulation in your home, thus making it more efficient and effective.
Reasons to Buy a Smart Thermostat
Reason 1: Saves on energy costs
A smart thermostat has automation to program with your preferred choice of temperatures hence cutting on energy consumption. Also, it allows for HVAC scheduling to run less while the family members are not around home.
Reason 2: The ability to track energy usage
Depending on your schedule, the smart thermostat can provide you a report of your energy consumption. You can program it to give information on a daily, weekly, or monthly basis. The data can enable you to know which adjustments suit you not to incur more energy costs.
Reason 3: Easy to use and install
The installation of a smart thermostat is easy, having all the right appliances such as Thermostat C wire. It is user-friendly with features that are easy to learn and operate, making it more efficient.
Reason 4: Automated programming
A smart thermostat does not need you all the time for its programming. It comes with a computerized feature such that it can cool and heat according to the room temperature. Besides, others have automation to motion detection such that they notice when family members are at home and adjust accordingly. Also, they detect when there is no one around the house and adapt in accordance.
Reason 5: You can control your Smart Thermostat remotely
Installing a Smart thermostat in your home enables you to control it at your place of convenience using a smartphone app. You can adjust to your desired temperature before arriving home based on your choice.
Reason 6: Wireless internet connectivity
Most smart thermostats come with inbuilt wireless Wi-Fi connectivity that allows its connection to other devices such as phones, tablets, or smart speakers. You can use the devices to control, adjust, and program their operations. It makes it more efficient and effective while programming its operations.
Reason 7: Easily portable
A smart thermostat has a desirable size that can allow you to relocate with it to your new place.
Disadvantages of smart thermostat
Complex Programming: Some smart thermostats come with a touch screen and software that may be hard for some people to learn.
It is expensive – Installation of a smart thermostat in your home can cost you a lot of money. Smart thermostats are costly to purchase, plus you may need to include some fees for a professional for their installation and regular maintenance.
Compatibility: The smart thermostat you choose to buy may not be compatible with your existing heating and cooling system. He has 15 years of experience as sports, electronics, and home improvement writer and editor. He also writes state news & daily news.