Essentials Checklist: 7 Things To Do Before Moving Into A New Home
Moving is an essential part of life. Whether landing your dream job or securing a great deal on the home, one needs to move as life goes on. But moving to a new place is more stressful than you think. From taking care of the legal issues to its maintenance, people often miss out on several steps.
Instead of rushing aimlessly, you must plan all the requirements in a sequence. For example, set a target and divide your days for every task. That way making a checklist can save a lot of time and energy. It makes it unlikely to miss any important part.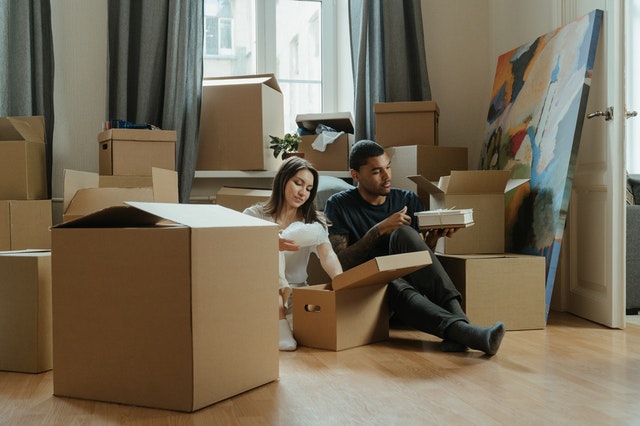 So here are the seven essential things to do before moving into a new home:
1. Repairs & Maintenance
Before moving into a new house, you must inspect the entire area thoroughly. Note down any repairs and maintenance that are needed immediately. Take along a notepad and begin from the doors and windows. Check if there is a broken lock. Check for broken window glass. Check whether the floors need maintenance or not. Check the kitchen space. See if the bathroom needs a new sink or bathtub. Check all the taps in your new home. Write down what is perfectly functional and what needs repair or renovation. Hire plumbers, technicians, and handymen while your home is empty.
2. Get A Storage-Unit
While cleaning your home, find a storage unit to keep your belongings. It is one of the most important steps before moving into a new home. Storage units enable you to keep your furniture or any household items safe until your home undergoes the maintenance process. Besides keeping your old things, you can easily buy new items and keep them safe. However, you must keep the items organized in separate cartons. Label your cartons according to their categories to avoid a mess when it's time to unpack.
3. Brainstorming
When you are about to move into a new home, never unload your things before a brainstorming session. Conduct a proper survey of the whole area. Decide which room is going to be your bedroom. Which room will make a suitable drawing room? Decide how you want to place your furniture and how you prefer setting your kitchen. Draw a line of your new house. Focus on each corner, including the porch and backyard. Get creative enough to utilize space and make it look perfectly splendid. For this purpose, you can always ask a creative friend to help you out with home décor. Or you can get an expert to do it professionally.
4. Arrange New Service Providers
A new home needs utilities to run. Make sure to arrange a call ahead and get an internet connection. Notify the city water board of your occupancy in the new home. Find affordable electricity and gas providers in your area. It is always a better option to restore all the utilities before moving in your luggage to a new home.
5. Make Necessary Purchases
Meanwhile, your home is under maintenance, make a list of the purchase items—furniture and electronics. Compose a separate list for each area of your home. Make sure that you avoid hoarding unnecessary products. Try to invest in necessary items like new furniture or electrical appliances. If you want to invest in more luxuries than your old house, do it with proper planning.
6. Clean Your Home
Sanitizing your home is very crucial. Ensure there are no leftover scraps from the paint. There are no sharp objects on the floor. The windows, doors, chimneys, floors, and walls have no dust. You have to make sure the kitchen and bathroom are clean. This step is essential for an empty house before unloading the furniture and other necessary items.
7. Hire Professional Help
If the stress of packing your household items is taking a toll on you, then you can hire a certified moving company to pack all your belongings and transfer them to your desired destination. These moving companies have trained professionals who will help you unload and unpack your things. You can save a lot of time and energy as well.
Conclusion
Moving into a new home brings a sense of excitement and joy. You aim to decorate and renovate it according to the best living standards and luxuries. However, it is also a distressing activity because there are several aspects you must consider. Its maintenance, its décor, connections like electricity, water, gas, and internet demand attention. But, making a thorough checklist and devising a systemized plan for each step can make it simple. He has 15 years of experience as sports, electronics, and home improvement writer and editor. He also writes state news & daily news.