A virtual data room is described as an Internet database used by companies to store and share data securely and confidentially. A virtual room is used mostly during financial transactions. It can also be defined as an electronic document filing system or repository. The information stored in VDRs is regarded as very important and of high value by the company. Let us have a look at the 6 best virtual data room companies starting with the most trusted.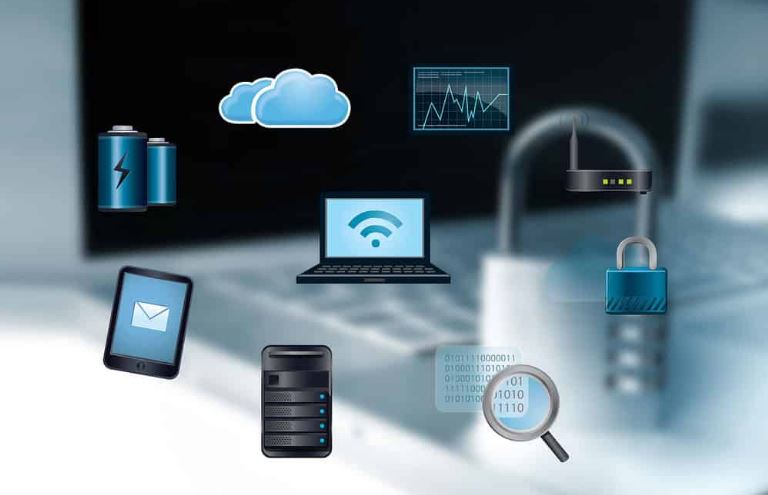 Best Virtual Data Room Companies
1. Firmex.com
This is the most trusted and widely used data room provider worldwide that is known for supporting processes such as compliance, diligence, and litigation. It is used by professionals who need to share sensitive and confidential information safely and securely. The industries that use firmex.com include Biotech & Pharma, investment banking, government and infrastructure, mining, renewable energy, legal, corporate, firms and private equity, and oil gas. Firmex.com is trusted by over 120,000 companies for powerful document control and protection. The provider's residency feature complies with all international security compliances.
2. Ideals
This company is known for its security since the year 2008. It is an on-premise and cloud-based virtual data room used by large corporations such as life sciences, investment banks, real estate, legal firms, etc. The ideals virtual room supports processes such as user management, document security, document management, tracking, and reporting. Its features include text search, spreadsheet viewer, data hosting, collaboration, and two-factor authentication. Users are allowed to upload data stored in folder forms, invite other users, set permissions, and collaborate with them through the questions and answers feature of the system. This software can be used directly through the web browser and also through windows, android, and iOS phones.
3. Intralinks.com
This is a cloud-based virtual data room provider dealing with deal-making, global banking, and capital markets. The main focus of Intralinks.com is to enable and secure the flow of information. The provider supports large corporations of financial services technology. The company helps over 365,000 advisors, over 1000 private equity firms, top banks, and 25,000 investors globally. The company helps professionals to carry out their most confidential information, investors to raise huge funds, fund reporting, and portfolio management. They help the banking sectors by securing their file exchange with each other and with their clients. Intralink.com best serves large and medium companies.
4. Merrill Data Site
This virtual data room offers solutions to industries such as Law Firm, Corporate Development, Investment Banking, and Private Equity. The company specializes in complex deals, large-scale businesses, and firms, and their pricing is also a little bit higher. It offers its clients capabilities like uploads of bulk documents, branded websites, drag and drop files and collaboration through Q&A sections. Merril has a customer support team that attends to their clients 24/7 throughout the year. In terms of security, the company possesses international security compliance such as AES 256-bit encryption, GDPR compliance, protocols, EU-US Privacy Shield certification, etc.
5. Securedocs.com
This virtual data room is used to store and share private data both in-house and externally. Any business size can use securedocs.com, especially industries dealing with mergers, due diligence, audits and acquisitions, business valuations, fundraising, etc. Users are allowed to control data through permissions to specific user roles. This means that the software's admins restrict permissions for accessing information and set rules for view only, PDF, no or full access documents.
Securedocs also includes a drag and drop file feature. Users can view the date and times of who looked into certain documents through the audit logs and share them through email. They also receive activity notifications when new documents are added or the daily logins/outs.
Check Also: Top Three Ways to Convert Images Online
6. BrainLoop
BrainLoop is suitable for all kinds of small, medium, and large businesses. You can use them both in online and offline mode. For a secure business experience, MS Office is integrated with this software. For protecting confidential information, BrainLoop is providing a SaaS Solution. BrainLoop is designed to support all mobile devices. It ensures security in board communication while in the Board room, Deal room, a Collaboration room, and My room. To test the features of the software they provide a free trial period. And the customer's queries will be resolved at their earliest convenience and it has 24/7/365 customer support. Pricing will be reasonable for their customers and it will depend on the size of the project. In terms of file protection 256-Bit SSL/TLS Encryption is there to manage and protect the data. And BrainLoop is ISO 27001 certified virtual data room.
7. Google Drive
Google Drive gives users the solution to keep company information in one place. Users access this information from their computers or mobile devices and can control the sharing of these documents. Google Drive also offers centralized features such as an admin panel, a vault for the drive, and data loss prevention. These features help to ensure total compliance when it comes to how users share files with other users. The software also offers team collaboration tools such as sheets, slides, and docs to allow users to create new documents and share them among themselves. It is also possible to edit documents in real-time and leave comments to notify other users of the changes made.
Google drive includes features such as optical character recognition (OCR), natural-language search, and machine-learning technology to help users predict Google Drive's future needs. Google Drive works with other applications like CloudLock for additional security layers, LucidCharts for mockups DocuSign for e-signatures. Users can work on Microsoft word documents while logged in to google drive as well as open PDF docs and MPEG4s files. The customer support team assists users through email, calls, and live chats.
He has 15 years of experience as sports, electronics, and home improvement writer and editor. He also writes state news & daily news.