Everything To Consider When Selecting A Temporary Housing For Workers
Opting for temporary housing is becoming more and more common these days. People have started to realize the savings and amenities provided by temporary accommodation rather than an extended hotel stay. Moreover, if you are relocating your employees to corporate housing, it is a whole new challenge.
Whether they are relocating for a long-term project or a shorter-span apartment residence, corporate accommodation is ideal. However, it can also bring a lot of stress to you and your workers. The main reason behind this is that not every corporate housing is good enough to meet the workers' necessities.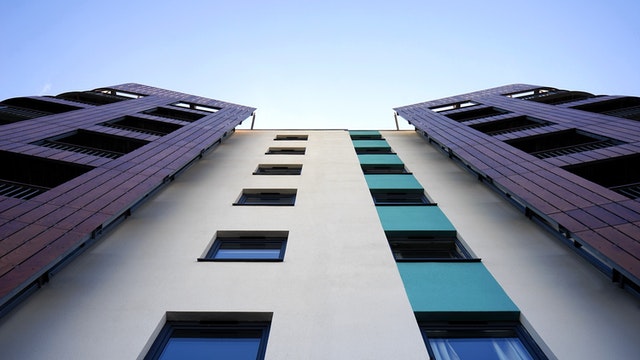 Suppose you require the worker to relocate to a new site to provide them with temporary housing. They will be excited to bring all of their necessary belongings with their essential goods into temporary housing. Everything sounds perfectly normal, but the fact is that it does not work as smoothly in corporate housing. It would help if you considered several factors before finalizing the temporary accommodation for workers. Temporary housing significantly benefits you and your business by providing your employees with a quick and well-furnished residence. With that said, let's discuss everything you must consider while selecting temporary housing for workers.
1. KNOW YOUR EMPLOYEES NEEDS
Many construction workers travel from state to state for business projects. Traveling is a part of their lives. Since they travel across the states, that does not mean they will have to travel back after their job hours and vice versa. In this case, the business owners should provide them with temporary housing to live and rest after their job hours. Many construction workers always report the major problem they face during the site job is where they would stay.
It is the business owner's responsibility to arrange temporary housing where they can stay during the project. Similarly, since the oil and gas field is continuously involved in construction projects, getting appropriate oilfield housing is crucial. Moreover, learning about employees' needs is also imperative to ensure their satisfaction. Your workers may have disabled family members, children, or pets that they need to look after. Whether you are considering a construction site or oilfield housing, always ask them about the bedroom required for family members. Moreover, also communicate about whether they need to live in a specific district where their children can go to school. Asking these factors is extremely important as they will help you decide the right temporary housing for your workers.
2. LOCATION
Before you finalize the decision for temporary housing, you must also consider the factor of location. The location is the most critical factor that can positively or negatively affect your workers' temporary housing. Some people never contemplate placing into their research and end up increasing problems on their side.
While in the case of temporary housing, you will have to be extra thoughtful about location. In many cases, you will either have a situation where the accommodation will be costly or will never match the employee's needs. You must discuss the location with your workers to make the final decision. Ask them about which site or district is suitable and matches their lifestyle. You can check rental market trends in Columbus here.
3. NEVER FORGET THE AMENITIES
While you will get all caught up with the location and employees' necessities, you might overlook the amenities. The added amenities and desirable features of the temporary housing can relieve the workers' stress while making them feel at home. Remember, your workers are the blood life of your business. They deserve to have stress free experience after their strict job hours. Consider all the details like car parking, public transportation, and others within the distance while selecting temporary housing for workers. Incorporating all these factors of amenities are essential because it involves your worker's satisfaction of working far away from their home.
4. UNDERSTAND YOUR BUDGET AND LENGTH OF STAY
You must also consider the budget and length of your stay before finalizing the temporary housing. Many business owners overlook the length of stay for their employees during the project and pay more for corporate housing. It is essential to maintain your financial well-being while making your workers happy with the best temporary housing.
5. TERMS AND FLEXIBILITY
After understanding the entire picture of workers' needs, you must contemplate the contracts' terms and conditions for the temporary lodging. No one will tell you about the terms and conditions until you need them in the crucial stage. It means looking for flexible options, whether you can renew your contract for a more extended stay or not.
FINAL WORDS
Considering these factors in your research for temporary housing benefits your workers and helps you make the right decisions. Coming into an unknown city is challenging for your workers. However, identifying and providing them with all the essentials is the best solution to make them feel at home. He has 15 years of experience as sports, electronics, and home improvement writer and editor. He also writes state news & daily news.