Fire can leave behind a destructive mess; no matter the reason or how large or small the fire is, it spreads and encompasses everything in its path. However, most of them occur due to an accident. Dealing with the aftermath is exhausting physically and emotionally. There is much to clean up while you're dealing with the feeling of loss. Over time we have witnessed how powerful fire can be owing to uncontrollable forest fires. So, if your property went through a fire, you may need help with the restoration process. Here's what you need to take care of before restoration can begin: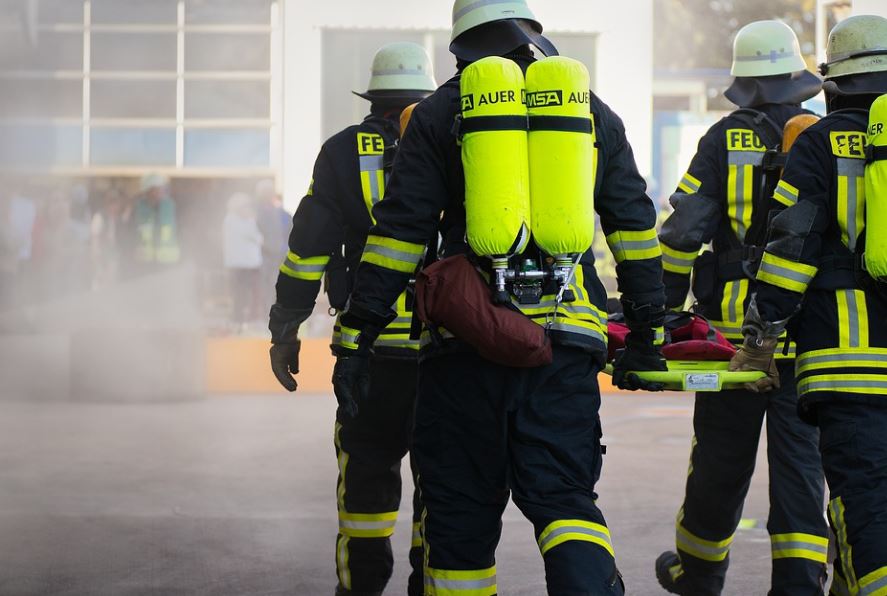 10 Tips to Consider Before House Restoration after Fire Damage
1. Understand The Process Takes Time
You may feel hasty in clearing the debris and restoring your house. But, the cleaning process takes time. That doesn't mean that your home is not salvageable. It just means there is too much to clean. Don't let anxiety control you and start getting agitated when you can't see results right away. If you have children and pets, make sure to relocate them to a comfortable house for the time being, but never try to rush the process.
2. Get Professionals To Survey The Damage
You may want different professionals to stop by and tell you what you're dealing with and start with hiring a professional water damage advisor to inspect if the pipes are okay. A fire professional can take a survey around your home check the damage and let you know how much work to expect for the restoration process. These professionals can also see how much water went into cooling the fire and inevitably soaking your house.
3. Call Your Insurance Company
Your insurance company will inform you about the cost of repairs. Insurance company representatives may even stop and look around to give you an adjusted amount. Not every damage around your house will be due to a fire. Firefighters may break your property, such as windows and doors, to get access. So, an insurance representative will consider all accounts and take care of the damages. The money also depends on the amount of damage. If it is a minor repair process, the insurance company will take care of it.
4. Secure Your Property
Fire exposes your property to other people while you need to board up windows and doors. At the same time, insurance companies also advise you to protect your property as you don't want strangers to trespass and vandalize your house. You also don't want things getting stolen or further destroyed. So you should tape the area and put a tarp. A restoration company can help you secure your house further. You can ask them for help as they begin working on your home.
5. Understand The Hazards Of Fire
Long after the fire gets extinguished, there are still lingering effects of harmful residue in the air. These may include fire, ash, soot, and even smoke. When plastics or any non-organic compound in your house burns, it releases toxic fumes. These fumes have lingering long-term effects, significantly impacting your lungs. The more you spend time clearing debris and wreckage, the more you're exposed to these particles. So, properly ventilating the house is part of the restoration process. If you're boarding the house, you're further trapping these fumes. So it would also be a good idea to visit a hospital and get checked for any lingering smoke you inhaled. When you visit your house, try wearing protective gear over your clothing.
Check Also: How to Make Your House Interior Cozy and Warm for the Winter
6. Survey The Fire's Damage Properly
You may need to check every appliance and furniture you own. Fire not only burns products, but it can also discolor them. You may see permanent etching, staining, and even discoloration. Your electronic equipment, such as computers, may also burn. Instead of melting, they may be damaged and blackened. Even if your appliance may look fine on the surface, it may have internal damage. So when you switch it on, it may short circuit. You may need to replace all the sockets in your house. The cleaning process includes checking the wiring and replacing them if they seem damaged. You can't start a restoration process on a whim. You want to ensure that you know how to direct the planning.
7. Don't Salvage Products
You'll need to bin certain items no matter what they look like after fire damage. Any canned food or packaged food you have around the house needs to go. Even if the food is in sealed aluminum cans, it can release toxic fumes. Sealed packages also need to go in the bin. Perishable items like dairy products and meat need discarding. The fire may have penetrated your fridge, making the ingredients unusable. You may also need to discard medicines and makeup. Soot may cover their packaging, and their products may show signs of discoloration. The last item you need to get rid of is clothing. These include all clothing items in your house, fabrics, bedsheets, and even your everyday wear.
8. Check For Molds
Firefighters unload copious amounts of water on fire. There is a chance the amount they use may soak your house. It doesn't take much for mold to grow. If the home is damp and dark and there is porous material around it grows. Mold weakens the structure of your house. If it is on the hardwood floor, it can cause the surface to soften. You may need to check between the walls, wooden frames, and wooden panels to clear it off. You can't begin restoring your house if mold is present. The process of cleaning mold may extend your timeline to move back in. However, it is better to be safe than sorry and allow thorough cleaning.
9. Handle All Debris With Caution
As you move around the house, stay clear of damaged structures. If the home gets severely burned, the structure can collapse. Debris is a mixture of different burned items. Some may release toxic fumes upon contact. So you may want to wear protection as you remove debris. Use plastic solid bags to bin all your rubbish. Don't dispose of anything outside of your house. Let the restoration company handle it for you. You may even have chemical wastes in the place due to cleaning products. Let professionals drain these fluids before you can clean them. Once the debris gets cleaned, professionals will begin deep cleaning your house. That means scrubbing, sweeping, and venting.
Check Also: Hazards to be Aware of When Buying a House
10. Document Everything
A clear cut documentation is a must for every insurance company. You must create your own documentation for your reference to claim the insurance from the start to the end. Make sure to attach photographic proof in the documentation. The photographic proof and paperwork will be an added advantage for fire damaged property to cover the claim. You have to mention the structural damage in the paperwork. And then check for any electrical damage and mention them according to the terms. Evaluate your flooring and concrete whether it gets damaged or not. If it gets damaged, then get a quotation from your engineer. File the receipts in a separate record for the evidence.
Wrap Up
Fire damages are painful to witness, while flames can engulf anything and destroy them in seconds. If your house went through a fire, you would need help to reclaim your lodging. Professionals who deal with the aftermath of any disaster can help you. They can help you identify visible and possible structural damages. Through their inspection, you can also discard all hazardous items from your house. Such as melted appliances or plastic. When combustion occurs, it also releases fumes into the air. So you're not dealing with flames alone but also possible biohazards. Therefore, never attempt a restoration process on your own. Safety comes first, no matter how urgently you want to resume a regular life.
Hope this article was helpful in getting some tips to consider before restoring your house from Fire damage. Stay with our blog for more interesting articles.