Do you think that storage units are unnecessary and people who avail them waste their money? A vast majority is of the idea that storage units are not safe and are useless. People feel that they can keep their belongings under their acquaintances' supervision, not cost them. The truth is modern homes are generally compact, and people often deal with the shortage of space. In this case, keeping someone else's stuff would be a burden, and naturally, many people are not comfortable with it.
Many of us do not realize that we have a habit of hoarding things up, and we possess enough items that can accumulate in a shop. Only when we relocate or travel, we come across several things lying in our homes. In such cases, availing of storage facilities is a suitable option. A better approach is to research before zeroing down on one.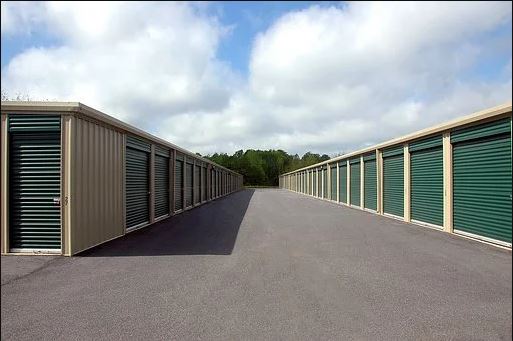 People have precious belongings, and they want to be sure that they are in safe hands. Renting a storage unit can be beneficial as they have cameras installed. Still, your storage facility must be near your location so that you can approach them whenever you want. Recreational vehicles also provide storage facilities, and most of them have good reviews. If you are residing near an RV park, you can avail of RV storage units and put your mind at ease, as their location is ideal.
Below we are giving an inclusive guide that will help you in choosing a storage unit for your family needs:
1.Figure Out The Reason Behind Getting A Storage Unit
Storage units vary in shapes and sizes. Before you choose one for yourself, you need to determine the reason behind availing of it. The vital question is, what you want to store in a storage facility. Some people have certain items that have sentiments attached to them. In the hullaballoo of shifting houses or travel, they do not want to take a chance of losing them; and a storage unit is a perfect solution to their problem. Several people want to keep their seasonal items. In contrast, others want to store electronic appliances, antique art pieces, books in them. Once you have sorted your things out, you can easily decide what kind of storage unit would be ideal for you.
2. Take Measurements
The cost of storage units varies as per size, and it is silly that you pay more when you can accumulate your things in less space and less cost. You must do your homework and weigh your items and measure all dimensions so that you do not end up paying more than needed. Besides, it will help you retain a record of your things in the original position. You can claim with proof in case of any discrepancy. Ensure that you measure the storage unit's width, height, and length before renting it, and you do not have to make any last-minute changes.
3. Declutter
Before you contact a storage facility, first determine if your things are valuable enough that you want to keep them secure. Many of us store unnecessary stuff in the hope of using them one day. While you decide to pay for keeping things safe, make sure you do not hold items you may never use. A great idea to determine is to see if you have not used something in three months, then it is high time to let it go. If your things are in good condition, donate them; in another case, toss them off. Decluttering helps you in filtering things out. Remember, fewer items mean less space and less cost.
4. Check Reviews
An essential aspect while choosing the best storage unit is to check reviews of other people. In the contemporary world, it is not difficult. All you need to do is type in a search engine, and it will direct to your desired webpage. People generally post honest reviews. They do not create stories. Reading testimonials and checking out the study will help you analyze a storage unit's authenticity. Moreover, checking reviews often brings out certain aspects that you may have missed.
5. Determine If You Want Climate Controlled Unit
Some things require a specific temperature to perish, and several storage facilities offer climate-controlled units. Climate controlled storage units make sure that the temperature stays within particular parameters and does not go beyond that. The dry climate may harm your antique furniture pieces or your heirloom jewelry. In contrast, hotter weather will not be suitable for items made of plastic. The humid environment gives room to germs, and they prosper in a damp atmosphere. People think that climate-controlled storage comes with higher rent, so they are better off them.  However, in the long run, paying a fee for the storage unit is a better option.
CONCLUSION
Deciding on a storage unit may seem easy, but it is a complicated decision. It is a matter of your precious things, and you must consider all aspects before selecting one for your family. A storage facility's location is a crucial factor, and a better approach is to avail one near RV Park. Make sure that the storage facility provides 24/7 security and can facilitate you whenever you need them. Checking payment terms and conditions is another prerequisite. You must make sure that you have read their conditions thoroughly. People invest their hard-earned money and purchase things. During relocation, their belongings go through several hands, which may harm them. They can take advantage of a storage facility, as many storage solutions provide indoor and outdoor security.