How To Rent A Storage Unit: Five Pro Tips
Often when moving houses, decluttering becomes a pain. It is a draining process, and we usually need some time to bid a proper farewell to our belongings that may have some emotional value for us. However, when packing last minute, you may be forced to unreasonably toss things out the window if you do not have enough space to accommodate them in the new place. But wait! We have a solution, and that is to rent a storage unit!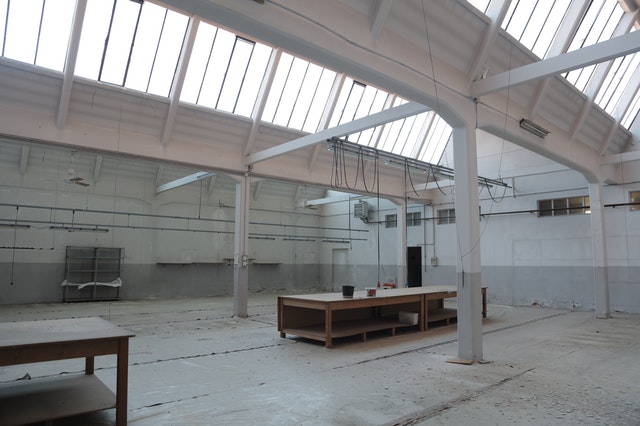 Storage units are temporary spaces that you can rent for a few weeks or months to keep your personal belongings. They come in very handy, especially during house relocation. You can store the excess stuff in the unit, and whenever you get time, you can decide to either discard it or make space for it in the new place. However, choosing a storage unit requires a few prerequisites that you should consider. It will help if you take all the below factors into account to pick the right storage unit that easily accommodates all your stuff and keeps them safe.
Here we have five pro tips on how you can rent an appropriate storage unit for your needs.
The first thing is always to consider the budget. How much you can afford and are willing to pay for a storage unit? Now, the pricing may vary depending on certain factors. The storage unit will offer you different facilities, and whatever facility you purchase, the costs will vary depending on that. So, for example, you need a storage unit for only a week. The prices may be high compared to when you rent a storage unit for several months.
Moreover, if your belongings need a temperature-controlled storage unit, then the cost for such a facility will be high. Any facility over and above the usual will cost you a few bucks more. So it pretty much depends on what you want. However, look into all facilities around your area or town and their pricing structure to better understand the costs.
It will help if you also look into online recommendations for facilities offered around your town. Online reviews can be amazingly helpful to make the right choice and pick the one that provides the best value for money. In case you are spending a fortune, consider making a well-informed decision.
When you go to a storage unit hunt, you will realize that there will be many near your home or far out in the city. The costs will also vary since storage units in the middle of the town may cost you much more than average.
However, you need to assess whether you will need to access the storage unit frequently or not. In case you plan to store some old stuff that does not require frequent visiting, then consider getting a one that may cost you less and is also not close to your home.
Searching for a storage unit close to you may be a little troublesome. However, with the internet around now, it is rarely a problem. For example, if you live in Shreveport, LA, search for storage units in Shreveport la, and you will get many options to look through.
Consider The Size Of The Unit Your Need:
Many storage facilities offer several different sizes according to the needs of the customer. You should initially keep in mind the space you would require accommodating all your stuff. Once you decide that, you can look into the service provider's sizes and pick the one that suits your needs the best.
Inspect The Security Provided:
Storage units are utilized to stock your personal belongings, and sometimes, you may even store expensive items. And this is the reason why the level of security provided in a storage unit is crucial. Consider discussing with the owners what level of protection they plan to deliver to you, such as camera monitoring, etc.
Question The Accessibility Offered:
Storage units offer you two different types of services, which are full-service storage and self-storage. Under full-service storage, the service providers will take your belongings from your place and deliver them in time whenever you need them. However, in self-storage, you can access the facility, and you are required to provide the items yourself. Self-storage units are the most common type of units utilized since they offer customers more autonomy and better access to their belongings.
Conclusion:
Storage units are a blessing for people who have limited space to accommodate several of their belongings. Often when you need to shift houses on short notice, storage units are your savior! You can utilize them in several different ways. However, the primary question is how to search for a perfect storage unit for your requirements. But we are sure that the pro mentioned above tips will answer this question for you and make your storage unit selection hassle-free. He has 15 years of experience as sports, electronics, and home improvement writer and editor. He also writes state news & daily news.