Preparing your property for the worst: avoiding weather-related damage
When we purchase our dream home, we rarely let the idea of something terrible happening to it cross our minds. However, with the weather becoming even less predictable these days, it is vital to consider how we can protect our property. Continue reading for our advice on how you can prepare your abode to avoid severe weather-related damage.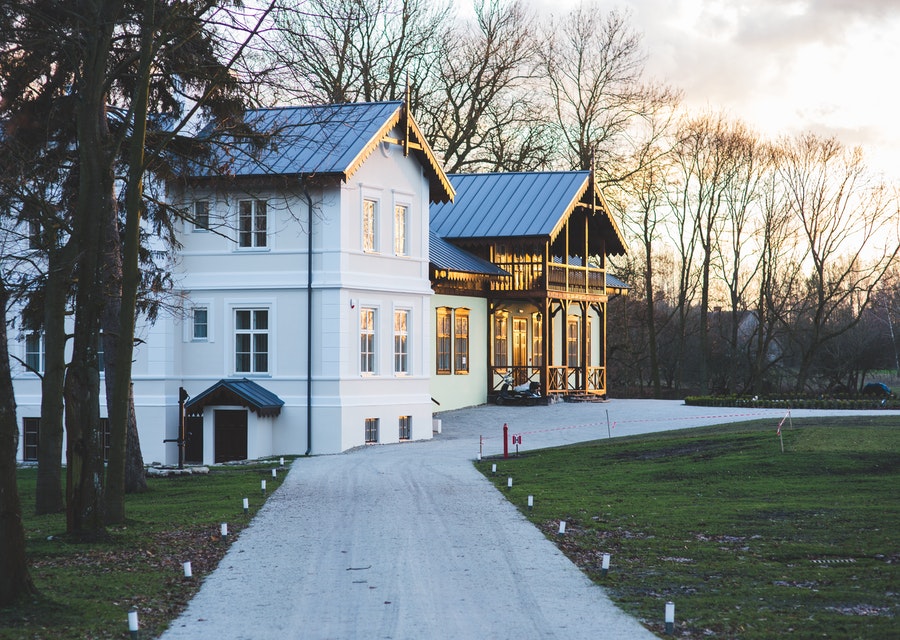 Spring is the most suitable time for home maintenance because of the warmer temperatures and comparatively longer days. To keep your home in top condition – you can follow these top 10 home maintenance tips.
Debris in ditches and drains around your property can also lead to costly property issues. The most reliable option for this problem is by hiring local junk removalas they will collect all your Debris and you'll also receive the highest level of care for any amount of household junk you have. they can handle it all at affordable prices.
Frost and Ice
Snuggled up around a burning fire, watching the television and drinking a hot chocolate, we often feel carefree. It can be pleasurable to watch the snow falling through the window, not considering that while we are warm, parts of our property might not be. Frost and ice can do serious damage to pipes and outside taps. However, fear not as there are measures you can take to keep the water flowing as usual. Insulating external pipes is essential, as this will prevent them from freezing, which in turn could lead to them bursting. Typically, this sort of household issue tends to happen during the holiday season when you are likely to find it more challenging and costlier to get someone to come out and rectify it.
Freezing temperatures could also be a problem for the inside of your house if you are vacating it temporarily at all during the winter months. Even if you are only going away for a few days, it is wise to set your central heating to come on for a short period (at least sixty minutes) each day on a low setting. On some systems, there is even a snowflake icon that you can press to do just that. Choosing to do this means that your pipes are less likely to freeze, which would then cause them to expand and burst. In addition to these preventative measures, try to enlist the help of a friend or family member. Ask them to visit your house daily, letting themselves in to check that nothing untoward has happened inside the property. Of course, it is much better to discover a burst pipe, for example, as soon as possible to ensure measures can be taken to avoid further damage. Finally, don't forget to ensure that there is adequate insulation in your loft, as this will help prevent heat from escaping, allowing the inside temperature to remain sufficient.
Check also: Home Improvement 101: How Do I Choose My House Movers? 
Rain
Rain, although vital, can be a troublemaker when it comes to property. There are several crucial things you can do to help prevent water damage caused by rain within your abode. First of all, you must regularly check the roof for misaligned tiles, which could lead to rainwater sneaking in through the gaps. As most people do not use their loft space that often, this problem could go unnoticed for several weeks or even months, thus causing even more severe and costly damage than if it were spotted immediately. It is not just your roof though where water can get in. Window seals which have loosened or rotted can be problematic, especially those around your basement. Furthermore, be sure to check the foundations of your house on a regular basis. Any cracks should be filled as soon as they are spotted.
Blocked gutters and downspouts can also lead to serious problems. Fall tends to be the worst time for these blockages, with an influx of fallen leaves and fruit, such as apples, filling up the pipes. Checking them periodically is advisable. If you discover a blockage, use a leaf blower or a pressure hose to push it out. Of course, if you are unsure and worried that you will do more harm than good, you could employ the services of a pro to help you out.
You should inspect your crawl space because what happens in your crawl space affects your home's structural integrity and the health of you and your family. Moisture in a crawl space will damage wood structures like beams and joists, insulation, and attract wood-gnawing pests like termites and rodents. Damaged beams and joists in the crawl space can affect your home's structural integrity requiring expensive repairs.
Check also: 5 Fun Ideas to Transform Your Living Space
Storms
Although we have covered rain in the previous section, the wind during storms can be potent, too. When you drive around following a windy period, it is usual to see tree branches and debris scattered all over the roads. It can be much more serious than just a few twigs, though. Tree trunks can fall onto houses, cars or even people. Always check your trees regularly, both routinely and after storms. High winds can loosen branches, meaning if they are not lopped, they will likely fly off when the next storm hits. This sort of inclement weather also causes power outages. Be prepared for that by having a backup generator available. This will mean you will be less likely to face problems by having no electricity to help with heating, for example. He has 15 years of experience as sports, electronics, and home improvement writer and editor. He also writes state news & daily news.