The jobs on commercial sites and projects are altogether different from the domestic ones. The equipment required to wire units is available only from professional electricians.
HVAC ducting and strategizing the power inlets and outlets are risky activities that you can entrust only to professional electricians. You cannot rely on non-experienced electricians for your commercial job.
The chances of faulty wiring resulting in severe safety hazards increase significantly. You must hire an electrician for commercial buildings after assessing their expertise, training, and skills to perform all kinds of tasks.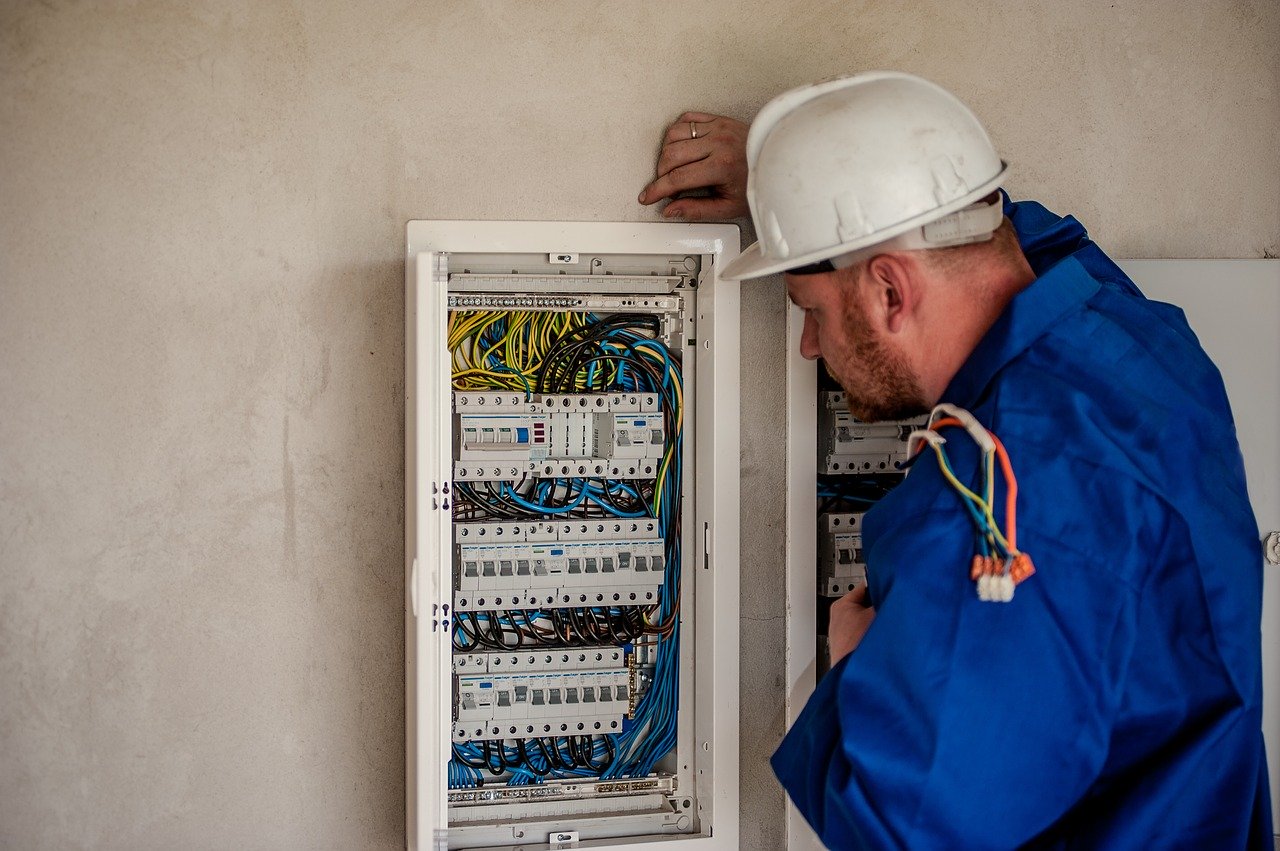 Apart from this, there are various perks to hiring a professional electrician for your commercial premises.
They Can Provide Solutions to Many Electrical Issues
One of the primary benefits of having a professional electrician is that they can provide you with suggestions for reducing electrical usage. Large commercial houses consume more electricity, resulting in higher energy bills. Only professional electricians can guide you on how to reduce electricity consumption.
Apart from this, they can also help you install power generation techniques that can significantly reduce the cost and prove beneficial in the long run.
Guide in Efficient Commercial Lighting
The EESA (Electric Energy Society of Australia) deals with the generation, transmission, distribution, retail, and customer use of electrical energy. This organization plays a pivotal role in the power supply and energy production in the entire country. Hence, all commercial houses must adhere to the EESA standards for uninterrupted power supply.
Commercial buildings require sufficient lighting for their staff to work efficiently and reduce downtimes. Therefore, many project contractors hire a specialized electrician for commercial use to ensure that they install an automated lighting system.
The professionals know how to install an automated lighting system for proper visibility. These automated systems minimize electrical waste and save money.
They are familiar with the Electrical Codes
Some various electrical regulations and codes need to be followed when constructing a commercial property. Only licensed electrical contractors uphold the electrical codes for each location where they operate. With this, you can be sure that the electrician you hired is performing the electrical job according to the electrical codes and standards.
Adhering to electrical standards is crucial for employee safety. You have to keep in mind, not all residential electricians are familiar with the electrical codes and regulations. Hence, you must hire only a licensed commercial electrician to prevent legal hassles or penalties.
They Can Help Prevent Fire Hazards
Professional commercial electricians have specialized skills and training in spotting potential workplace safety hazards. You may have to make certain modifications in your construction plan to prevent fire outbreaks or shocks.
You will be directed on the right way by the commercial electrician by identifying hidden issues and problems. It will help you significantly in preventing damage to your property from electrical dangers.
Moreover, you can save a lot when you have a skilled and licensed electrician. In case you need to troubleshoot the lighting system, only an experienced electrician can help you fix it. This way, you wouldn't risk your building's and staff's safety due to faulty electrical fittings or wiring.