A Quick and Informative Guide to Becoming a CPA
The US economy might be pretty robust, but if you want to make sure that financial well-being is just as robust, then you need to choose a career that'll always be in demand. Going the traditional route of becoming a doctor or a lawyer is good, but what about becoming a CPA? Certified public accountant jobs are plentiful, and they come with a healthy salary, too.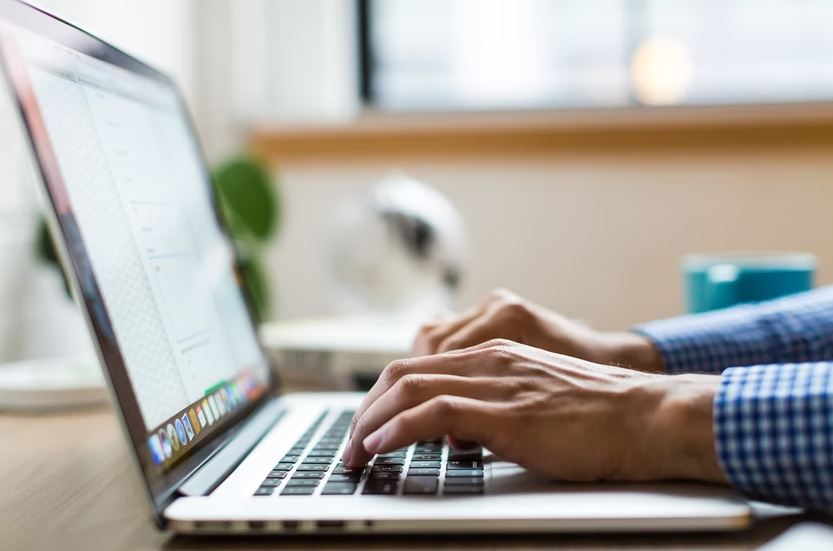 What does it take to become a CPA, though? What kind of education do you need and how long will it take you to get the career ball rolling? Read on to learn the answers to these questions and more!
Why Bother with CPA Certification?
You know that CPAs are accountants that have taken additional steps in order to receive that certification. But is it really necessary to spend the time getting certified if you can just get an accounting degree and head to work?
The answer to this question depends on your career goals, but if you want to ensure that you have the most room for growth in your career, then becoming a CPA is the way to go. CPAs are qualified for leadership roles in many types of organizations and corporations. In return for the extra work you put in, you'll have more job security and a higher earning potential.
Start with Your Bachelor's Degree
The first step you need to take toward becoming a CPA is to head to college to get your bachelor's degree in a subject like accounting. How do you get started with this if you've been out of school for a while? The easiest thing to do is to head to a local community college and get your first two years of general education complete.
From there, do some research on colleges in your area and their accounting programs. If you're feeling particularly ambitious, you can even shoot your shot at going to a highly ranked school like UCLA or even an Ivy. The harder you work in school, the better the payoff in the end.
Boost Your Credentials with a Master's
There are minimum requirements for CPA education. Though you are not required to complete a master's degree, you are required to complete 30 credit hours beyond the 120 credit hours you need to receive a bachelor's degree (complete a double major, perhaps). You can choose to delay your graduation from undergrad by a year, or you can take the time to receive a master's degree.
Two of the best options for master's degrees include getting a Master of Accounting degree or an MBA with a concentration in accounting. This might take you a little bit more time, and it's a bigger investment, but if you do well, it'll look pretty great on your resume!
Internships and Work Experience Are Key
When you think about going to college, you probably think about summers spent partying or headed out to travel the world. If you want to fast-track your journey to becoming a CPA, then it's important to get as much job experience as possible while you're still in school. One of the best ways to do this is through internships with accounting agencies.
In short, work experience will help you get your foot in the door once you earn your certification.
Take the CPA Exam
You have all of the qualifications! Now you're ready to take the CPA exam.
The CPA exam is administered by the American Institute of Certified Public Accountants. Start by navigating to their website and looking at how to register and where and when the exam will be administered. From there, you'll begin studying for the exam itself.
Expect the exam to contain four sections that take approximately four hours each to complete. You don't have to sit for all sections of the exam at one time, but you must complete them within 18 months of each other, and you must receive a minimum grade of 75 on each section.
Seek Licensure
Many states require an additional step before they'll grant someone a license, even if they've passed the CPA exam. Depending on where you live, you may have to work for at least two years as a public accountant before your state will grant you licensure. If you live in one of those states, then that might impact the way you conduct your job search.
It's also important to note that some states require CPAs to take either an ethics course or an ethics exam before they'll grant you a license. Once you've met all of your requirements, you'll officially be a CPA!
Once you have your license you can work as a CPA for a wide variety of different organizations, and you can even become a freelance CPA. Learn more about freelance gigs at https://www.taxfyle.com/freelance-cpa-jobs.
How Many Years Does It Take to Become a CPA?
Becoming a lawyer takes seven years of full-time education. Becoming a medical doctor takes even more than that. Do all career fields that demand a high salary also require that you spend nearly a decade in higher education?
Thankfully, for those who aspire to become a CPA, the answer to that question is "no." In fact, you only need a little bit more than a bachelor's degree in order to get started. From there, you take 30 more credit hours of CPA education to qualify for the CPA exam.
It's important for you to check out your state's requirements for CPA certification. Narrowing down what you need to do based on your state will set you up for success years before you take the exam.
Becoming a CPA Leads to a Rewarding Career!
When it comes to career goals, becoming a CPA is easily one of the best ones you can have. Not only can it save you tons of time and money (and student loan debt), but it also sets you up with the ability to earn a healthy salary. If you haven't already started looking into taking the next steps on your journey to becoming a CPA, then now is definitely the time to do it!
Do you want to learn about more ways to kickstart your career into high gear? You've come to the right spot. Check out the rest of our blog for tons of fantastic career advice. He has 15 years of experience as sports, electronics, and home improvement writer and editor. He also writes state news & daily news.