Dusk-Sunset Themed Wall ARTS
In everyday language, the term dusk is commonly used as another word for evening twilight—the period from sunset until nighttime. Other synonyms include nightfall, sundown, and eventide. In some contexts, dusk is also used to denote the setting of the Sun.
There is nothing more peaceful than taking in the quiet beauty of the setting sun. As the sun descends below the horizon, creating romantic shades of red and orange across the sky, the world has a chance to breathe in and rejuvenate.
While sunsets are a literal end to a day, they've also become symbols of peace, harmony, and the promise of renewal. Sunsets are a great reminder to rest and reset our hearts and minds at the end of every day. For more ways to achieve inner peace, check out these
The beauty of sunsets has inspired people and their creations for centuries. Photographers for example, often wait for that perfect moment when they can capture the glory of a setting sun. But even the best photographers will never capture the effect a beautiful sunset can have on one's emotions.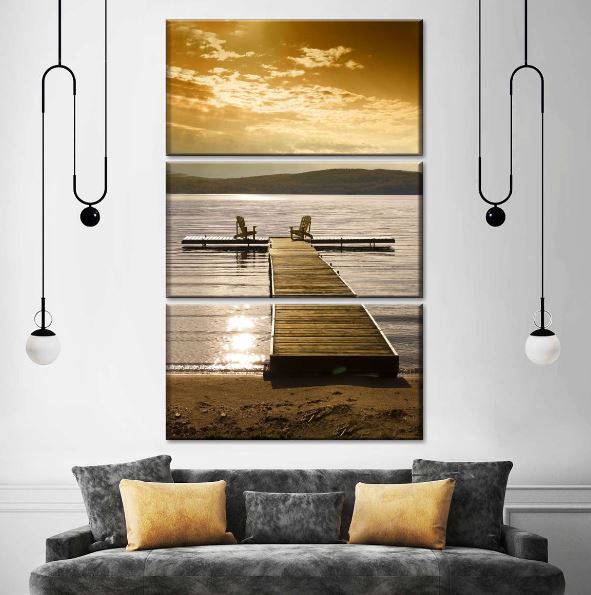 Most times in movies and TV shows, you'll notice that a lot of crucial moments are filmed with a stunning sunset in the background. It completely changes the mood. From a boring scene, a sunset immediately makes everything dramatic. A sunset is, after all, is a welcome scenery for anyone who's having a bad day. It tells you that finally, whatever woes you went through today will end in a few moments. This, of course, will give anyone new hope that the next day will be better. It's something that makes you think about the chances you missed, and how you're going to bounce back and try again. How amazing is it that these colors were put together so perfectly, resulting in a perfect palette that lights up the sky in brilliance before everything goes completely dark?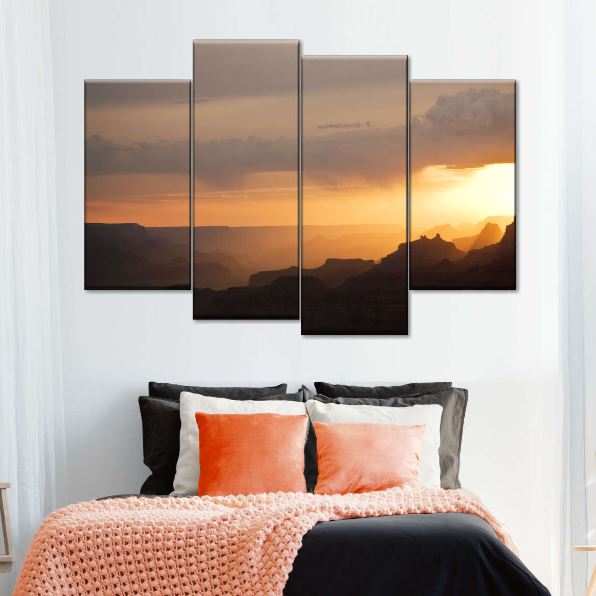 If you don't believe in a creator who orchestrates how everything turns out, this is something that can make you think – is there an artist in the skies, painting a beautiful picture of beauty and hope?
Sunsets are truly among the most amazing things one can ever witness in his or her lifetime. It's one scene that can change your mood in an instant, or make you rethink any negative thoughts you have about the world.
As the sun sets it leaves you with a sense of calmness, and this can be captured perfectly for you to enjoy in beautiful wall art decor. While the day can only be so long, with each ending comes a new beginning. A captivating work of art that holds your attention, letting you pull inspiration and calmness from its alluring and aesthetic setting. A Sunsets wall art décor is what you need that can provide an excellent background for meditation and relaxation, because of the calm atmosphere.
Elephant stock is your best plug that has in their rich collections Unique and exquisite designs of dusk to sunset wall art. Their fantastic wall art pieces focus on original heartwarming decorative paintings that can complement, and accentuate the existing interior aesthetic of home decor. Each of their artworks will be a great choice to light up your home or make a social gift.
Elephant Stock wall art pieces are Ready to Hang with Non-trace nails and screws kit are included, each painting has a metal hook already mounted on the wooden bar to be installed more conveniently. You can search through their collections easily by searching by colors, shapes, sizes, and designs from the comfort of your home.
Elephant Stock Wall Art Pictures are printed with non-fading material ink on high-quality premium waterproof canvas to ensures its durability and maintain its vivid color.
Each of their wall art canvas and prints are carefully packaged to maximize protection from harm during shipment and safely delivered to your doorstep in no time. You can check if you are eligible for free shipping, discounts, and promo. Elephant stock products and services have verified and excellent reviews and you can never go wrong in choosing them. He has 15 years of experience as sports, electronics, and home improvement writer and editor. He also writes state news & daily news.