The way that you choose to decorate your home all comes down to personal preference. If your home is already decorated in a minimalist style, chances are that your Christmas decorations will follow suit. Similarly, if your natural style includes a lot of "stuff", chances of your Christmas décor being plentiful are also great! There is no right and wrong when it comes to how to decorate for the festive season, as long as you stick to the theme you've chosen, as you risk things looking disjointed if you put too many influences together.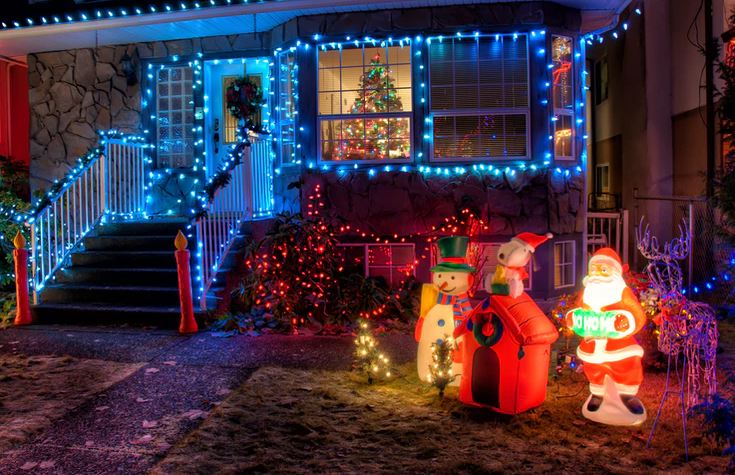 Christmas lights are a great way to universally brighten any style of festive display, no matter what your style preferences are. Let's take a look at how you can approach your Christmas décor to keep things fresh and festive!
Go traditional – or don't!
Although you may have grown up with red and green as the traditional colors of Christmas, but there is no rule that says it always has to be the color scheme. In recent years, metallics, alternative colors and even nature-inspired décor have all made an appearance in Christmas décor schemes, with great success.
The use of nature extends even beyond just inspiration, and definitely goes further than just a Christmas tree. Even if you are not able to bring a real tree into your space, there are several excellent choices of artificial trees available on the market. Take care when you pick one though, as poorly produced trees can end up looking ragged after only a few uses. When you unpack it, make sure that you shake out the branches properly, to fluff them out and make the foliage appear lush, even if it is artificial.
Which are the best ornaments to use?
The thing with Christmas tree decorations is to try and keep the overall look within a certain theme. Although you could make it as wild and colorful as you like, it is well worth remembering that a unified color palette always looks a little more sophisticated and put together.
The same is true when it comes to the choice between shiny or matte ornaments.  While they certainly are festive, shiny ornaments can come across as a bit gaudy, and making them work well is a fine line between just enough and too much. Matte baubles are sophisticated, and can do a great job at making your tree look classy.
With or without Christmas lights, a solid color theme that has had some thought put into it can be a great way to bring décor together – on the tree itself, and around the house.
 Shedding some light
Nothing creates a mood quite like the right lighting. We've all learnt those lessons – using lamps instead of overhead lights to create a cozy environment, and using warm-hued bulbs instead of cool white ones to deepen the ambiance.
These are all hugely applicable in creating festive mood lighting, but Christmas just isn't Christmas without strings of Christmas lights!
In fact, these tiny sparkling lights are so popular, that some manufacturers of artificial Christmas trees have started to incorporate them directly into the branches of their Christmas trees. A Christmas tree with built-in twinkles? Sign me up!
What different types of lights are there to choose from?
In general, you will find yourself faced with a choice between LED lights and incandescent lights. There are a few pros and cons to weigh up in each case, and it is important to know what you are signing up for in each case.
Incandescent is warmer, both in appearance and temperature, and tends to draw a lot more power than an equal amount of LED lights would. LED lights place a far lower demand on the power supply, and as such, many more strings of lights can be joined together to create a more dramatic lighting display. Another benefit of LED lights is that they give off far more vivid color, and have a far longer lifespan than incandescent lights.
As with any electrical purchase, always ensure that electrical wires and power points are out of reach of children at all times. Even during the festive season, vigilance remains key to prevent tragedy and keep the season festive, as it should be.