Guide to Boxing Glove Size (How to Choose the Right Size?)
A boxing glove that fits right can enhance the performance of a professional boxer. Training equipment plays a significant part in determining the success of a boxer. A pair of boxing gloves are the most vital piece of equipment which either breaks or makes the deal in the case of a boxer. A pair of good quality boxing gloves will protect the hands of the boxer. It is important to wear gloves of the correct size. Apt size of the gloves will enable a boxer to keep his best foot forward.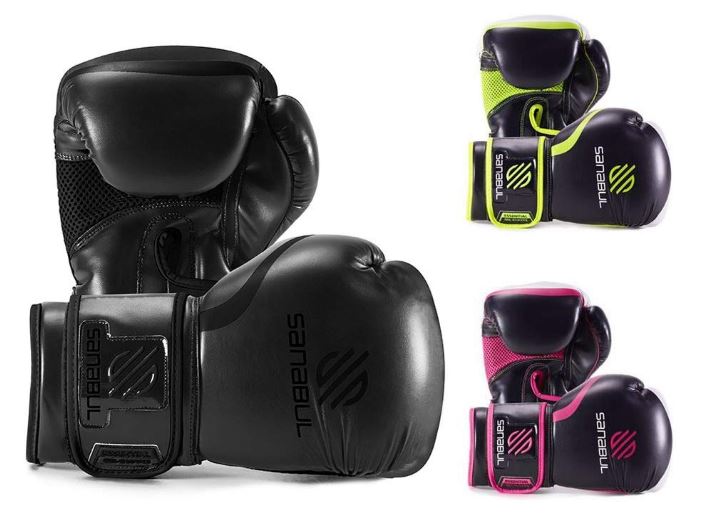 If you are into boxing, then it is essential to understand what the correct size for your gloves is. It can be a herculean task to make a choice among so many available options. It can be quite confusing, and you may end up buying the wrong-sized gloves. Wearing the wrong size gloves can lead to injuries.
Read also:
Measurements of the boxing gloves:
Boxing gloves are always weighed in ounces. There are boxing gloves of varying weight, ranging from 6 oz. to 20 oz. Your weight, height, and circumference of your dominant hand determine which size is apt for you. You can use a fabric tape measure to get the reading of your dominant hand's circumference. Just makes sure that the tape meets at the center of your palm.
Once you have gathered all the data, the next thing you must determine is the style of your boxing gloves. Size depends on the glove size style.
Different types of boxing gloves:
Training gloves: These types of gloves are meant for those who are beginners. They have sufficient padding and offer sufficient support to amateurs and veteran fighters as well.
Bag gloves: Bag gloves are used in heavy bags, pad training, or speed bag. These gloves are designed in such a way that fighters are able to feel the punches and get accustomed to the impact.
Competition boxing gloves: As the name suggests, these gloves are meant for fighting purposes. There is less padding at the knuckles so that your opponent feels the punches. Competitive boxing gloves are also of two types – professional and amateur.
Sparring gloves: These gloves have an extra amount of padding. Also, they are meant for sparring only.
Size of boxing gloves:
Below given is the elaborate guide for choosing the perfect boxing glove size. We have provided the details on amateur boxing gloves as well as professional boxing gloves.
Amateur boxers who are in the category of 165 lbs Division or above:
For these boxers, a glove, which is 12 oz. will be perfect. Such gloves are apt for fighting in the superheavyweight and middleweight divisions. Boxers who weigh between 153 to 165 lbs. have to wear 12 oz. boxing gloves.
Amateur boxers who are in the category of 152 lbs. or below:
These boxers have to wear a pair of boxing gloves that weigh 10 oz. According to the rule, the boxer should be 152 lbs. or below. A boxer who weighs 106 pounds. to 152 lbs. is capable of using a 10 oz. boxing glove.
Professional boxers who belong to a super welterweight category and above:
It is essential to keep in mind that a professional boxer always wears a pair of boxing gloves lighter than amateur gloves. The weight, size, and design of the gloves for the amateurs are meant for their safety as well as training. But this is not the case with professional boxers. Those who come under the category of heavier divisions must wear a pair of boxing gloves that weigh 10 oz. only. Professional boxers who are above 147 lbs have to wear 10 oz. boxing gloves.
Professional boxers who belong to the category of welterweight and under:
In the case of professional boxing, the lowest weight category is similar to amateur boxing.  It is 105 lbs. The technical term of this lowest weight category is strawweight or mini flyweight. Professional boxers who fall in this category must use gloves weighing 8 oz. only. Due to the lightweight of these gloves, the boxers can come up with moves and punches at high speed.
We hope our detailed guide has cleared a lot of your confusion. Follow the guide, and you will, for sure, be able to buy the best pair of boxing gloves for yourself. He has 15 years of experience as sports, electronics, and home improvement writer and editor. He also writes state news & daily news.