If your renovation business involves building, repairing, or updating residential or commercial properties, it almost goes without saying that your clients will want to see what you and your business are all about.
This is why you need a robust marketing plan in place. Not only can this help you grow your business by attracting new customers, but it can also help to create long-term customer loyalty based on that all-important trust factor.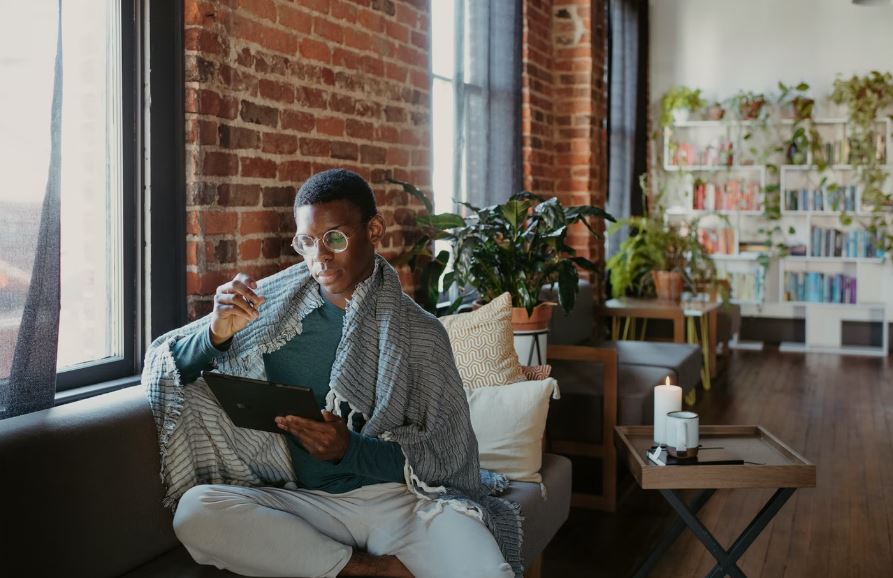 Online video marketing should be benched as one of your important marketing strategies so that you can attract new clients to your business while simultaneously improving the visibility of your brand.
Here's how to grow your renovation business with the help of videos!
Get Started
Running a renovation business can be very rewarding, but it's also a lot of work. When it's time to scale your operations so you can grow profitably and capture a larger market share, you need to consider all your options for moving forward.
The internet is flush with tips on how to start growing your business, but many are little more than trite aphorisms or outdated infographics.
This is the basic marketing creation plan you need to flesh out to get started:
Create engaging, easy-to-watch video content
Start growing your client base
Educate customers and make sales
Research and Learn from Others
Learning from others is one of the best ways to grow your business. There are a plethora of success tales out there, so don't reinvent the wheel; look at what others have done and take cues on how you can succeed too.
One way to do just that is using online video-sharing sites like YouTube. With YouTube videos, you can effortlessly give clients a window into what it's like working with you, which can be incredibly helpful in growing your renovation business.
After all, if you aren't there to discuss an estimate or talk about ideas over coffee or lunch, people will have questions—and finding good answers to these questions might prompt them to hire you.
If nothing else, posting videos of yourself working (or talking about work) helps build trust: potential clients know they won't get burned by someone who isn't qualified or experienced enough.
Create One Video at a Time
With so many great videos on YouTube and other video sites, chances are you can find a similar way to promote your renovation business online. But first, consider how much time you want to invest in making videos.
If you're a one-man or one-woman show, putting together a weekly video might be too ambitious—and making sure it doesn't take you away from your primary job responsibilities is even more difficult. You can still create engaging content by making one video at a time to post every few weeks or months.
Plus, breaking up video creation into feasible bits allows you to focus on what makes each video unique. For example, do you want to create a before and after series where customers feature their renovated spaces?
You can also use online video editors to edit your videos with pre-existing templates and add themes from a music library to make it easier!
Promote Videos on Facebook and Instagram
Creating a small business video can help you reach a much wider audience and make your offerings much more attractive to consumers.
You must first decide on your target audience, and then promote your videos via Facebook and Instagram ads. The quick growth your business will experience from these promotions will give you that competitive edge as you drive local traffic to your site.
The best part is, creating a video requires very little money (relative to other marketing tactics) and can deliver big results.
Simply follow these steps:
1) Record a one-minute YouTube video
2) Create an ad for it in your ad account
3) Add keywords for targeting purposes and bid for dollars per click (CPC)
4) Finally, sit back and wait for those clients to come rushing in!
For example: Instead of paying $5,000 per month for Google AdWords or Facebook Ads, you can spend $1.00 a day over 30 days for CPC bidding. You can start with a very low bid too. You'll be surprised how much visitor growth you'll achieve!
Talk About What You Do in Videos
Explaining what you do in a video is another way to help your customers understand what you do and why they should hire you.
Video is a great medium for demonstrating your skills, talents, and expertise. Your prospective clients who visit your website will be able to see examples of your work through videos and may be more likely to trust you if they feel that they know who you are.
Having an online video portfolio on a business website also encourages prospective clients to make contact with you about specific projects in their homes or businesses.
This makes it easier for them to feel confident that you have what it takes to complete their project successfully and efficiently. If potential customers already have a basic understanding of how skilled you are, it's much easier for them to give you a chance.
Experiment!
Experimenting is key to growth. You're not going to get it all right on your first attempt, and that's okay. As long as you keep tweaking and learning from your mistakes, then you'll be well on your way towards growth in no time.
One easy way to experiment is by trying different video types; a behind-the-scenes tour of your renovation project could generate loads of new business, while an instructional video on renovating a specific space might be a hit too.
Experimenting will also give you a chance to really identify what works for your audience.
We all want things we can count on—we want reliability—and experimenting will ensure that you are consistently providing value for customers looking for insight into their next home improvement project!
Conclusion
Video marketing is a very effective way to increase exposure for your business. It's especially attractive and valuable for service-based companies. The best part about setting up a video marketing plan is that overall, it won't cost you too much in terms of money or time invested.
The importance of being more visual is a big part of why renovators are turning to video for their marketing and advertising needs. Both customers and contractors alike want to be able to see something before they make a purchase.
As we all know, a picture is worth a thousand words, but a video can say so much more. In addition, video marketing will allow you to reach clients who otherwise may not hear your message, allowing you to grow your business in the long run.
Finally, there are plenty of different tips for marketing a B2B business that you can use to grow your exposure on the internet—make the most of them!