7 Sure Ways of How to Heat Your Bedroom 
A chilly bedroom can disrupt your sleep and generally isn't comfortable. There are simple ways you can make your bedroom cozy just by turning the heat up and preventing cold wind from getting in. Let's look at the seven accurate ways of heating your bedroom correctly.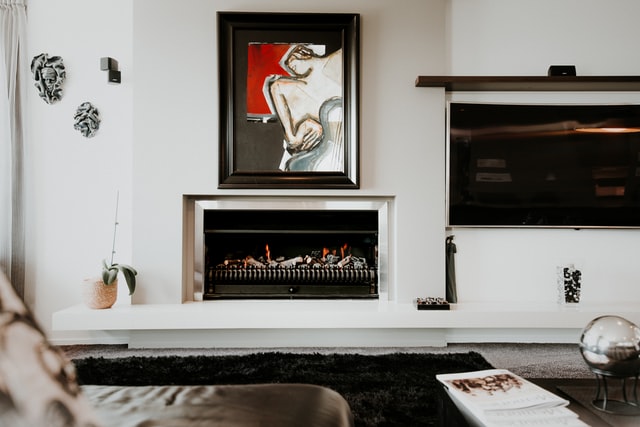 1. Tabletop Fireplace
A tabletop fireplace is not just something to heat your bedroom but also an elegant piece that increases the room's aesthetics. A good quality tabletop fireplace usually runs on bio-ethanol fuel. As a result, those are safer for the environment and do not produce smoke that can affect the room's ceiling or surroundings. Check this article on eminickreview.com to know more about tabletop fireplaces.
2. Space Heater
Space heaters could be the go-to choice for many people as they are efficient, and currently, there are lots of space heaters that are smarter and more efficient. Before, people used kerosene space heaters because of their popularity. However, they are not the safest and can produce smoke and smell.
You can go for space heaters that take energy from natural gas, electricity, etc. for a better and safer option. With a smart space heater, you can easily adjust the room temperature, just with the click of a button.
3. Thermal Insulated Curtains
Thermal insulated curtains are great for both summer and winter. Such curtains help to keep a consistent temperature inside the room no matter if it's hot or breezy outside. As a result, you can install thermal curtains to make sure your bedroom remains cozy and warm during the times of winter.
4. Radiant Heating System
A radiant heating system is a high-budget method that can easily maintain your room's temperature anytime. It is installed under the flooring and can be controlled easily. Even though it is a pricey method, it is long-lasting!
5. Floor Insulation
Ever wondered why the floor is the coldest during winter? Floor insulation boards, floor panels, or just a striped wool carpet can help to insulate your floor. They are also quite comfortable during the summer!
6. Duct Booster Fan
Usually used for greenhouses, duct booster fans can work as they keep the temperature high no matter how cold the outside is! These fans help to spread the heat from a heat source to the furthest of rooms. So, if you have a fireplace in your living room or have a heating system that does not reach all rooms, you can use these fans to extend their abilities.
7. Reverse Ceiling Fan 
A reverse ceiling fan is the best addition to your room's heater. It lowers the energy bill by making sure heat is well-distributed, and due to its reverse motion, it brings the warm air near you. Many fans are available that can do both reverse and regular motion.
With so many heating options, you don't have to endure the chilly wind and stay in comfort. Some of the methods are reasonably cheap and suitable for all bedrooms. So, make sure to keep your room ready before the winter hits. He has 15 years of experience as sports, electronics, and home improvement writer and editor. He also writes state news & daily news.