Makita vs Dewalt Circular Saw Comparison (Which one to choose?)
A Circular saw is one of the most useful power tools available today. Many professional woodworkers as well as DIY homeowners like these tools because of their versatility and ease of use. The good thing is that a circular saw is used in a wide range of applications that involve ripping, cutting, cross-cutting and beveling. Below, we will concentrate on two giants in the circular saws category – Dewalt and Makita. To understand the differences between the two, it is important to look at the main features that they come with. You can read also 11 Best Table Saw for Woodworking & 11 Best Miter Saw reviews on our blog.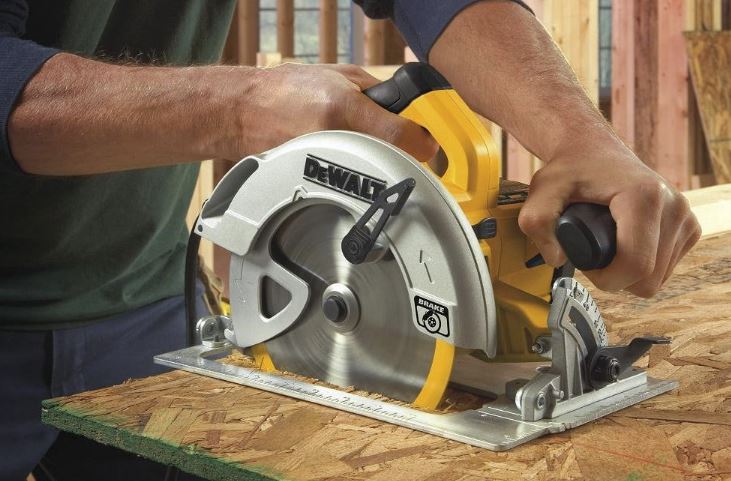 Power
The power produced is the first feature that we can use when comparing Dewalt and Makita power tools. The Dewalt however has a slight edge over Makita owing to the Flexvolt technology. This technology is very useful because it enables one to switch batteries regardless of the tool that they are using. Flexvolt batteries are very convenient because they can be interchanged with other types of Dewalt power tools on the market. In addition, the batteries can adjust voltage depending on the needs of the tool that you are using. The Flexvolt technology allows the battery to switch from 60 to 120 volts depending on the needs of the tool. Also, you will find that the Dewalt achieves a maximum speed of 5800 rpm. 
On the other hand, the Makita has a speed of 5200 rpm. And although this is lower than that of Dewalt, it is still suitable to handle different materials and uses.
Cordless circular saws
In almost all power tools, cordless versions are less powerful when compared to their corded versions. However, when it comes to cordless Dewalt circular saws, the company is able to make equally powerful tools. This enables you to handle the same materials as you would with a corded model. They are able to achieve this through the implementation of Flexvolt technology that delivers reliable power.
Although the Makita cordless drill is not as powerful as the Dewalt, it does deliver an impressive amount of power. However, its battery does not match up to that of the Dewalt as it goes down rather quickly. As a result, you will have to charge the battery on regular basis.  The good thing is that you can buy several batteries so that you will just replace the battery as soon as the one you are using goes down.
Functionality
Functionality refers to how easy it is to use a circular saw. The good thing is that both the Makita and Dewalt are very easy-to-use tools that will cater to all your cutting needs. If you look closely, however, you are going to note a little difference between the two.
Dewalt on its part has paid a lot of attention in ensuring the comfort and usability of their tools. They have achieved this by having the power switch closely located to the centre of gravity of the tool. This means that you will not have to tilt the tool when accessing this switch.
On the other hand, Makita has invested in low-weight construction. 
See also: Miter Saw Vs Table Saw – The Difference & Uses
Conclusion
Both the Makita and Dewalt are great tools. They are well-built and durable. In the market, we have seen lots of circular saws available. If you are looking for speed then go for DeWalt. Because it can cut faster and you can get faster results. On the other hand, Matika is known for cleaner cuts & lightweight. If speed is not your concern but you need precise cut and lightweight usage then go for Matika. Price wise they both are the same and there is no big difference. Let me know what circular saw is your choice. Write down in the comment section. He has 15 years of experience as sports, electronics, and home improvement writer and editor. He also writes state news & daily news.