How to Hire the Best Strata Cleaners in Sydney?
Sydney is a bustling metropolis with so many properties competing for business. As one of Australia's biggest cities, it has a record of 1,168 completed high-rise buildings.  If you don't wish to be behind in competition, you need to maintain the property to attract more occupants.
Whether you are a property manager or owner, hiring a strata cleaner is a must. Here we have discussed tips to hire the best strata cleaners in Sydney.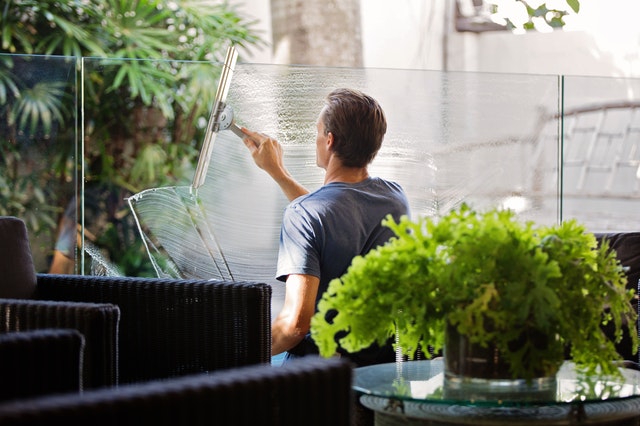 Plan Ahead
When you are looking to hire cleaning services, it is necessary to plan. Most strata cleaners have regular clients that fill most of their schedule. It has become hard for Sydney commercial property managers to get strata cleaners' appointments due to increased demand.
According to recent reports, local governments feel the need to tap commercial cleaners to ramp up public areas' disinfection. Due to these reasons, getting their first appointment might take a few days. Australian festivals and international events also keep the strata cleaners busy round the year. Hence, you need to plan to hire the best strata cleaners in Sydney.
Get Recommendations
If you are hiring a strata cleaning company for the first time, you might be confused about starting. It is the right time to ask for recommendations from people who have used strata cleaning services before. Ideally, someone from your closer circle who has used their service in the past can give you good recommendations.
Search Online Resources 
If you cannot find any good recommendations, it's time to shop online. A quick Google search with keywords like "strata cleaners in Sydney" will give you a list of service providers. You can also check classified ads and Craigslist to find strata cleaning services. Before you decide to contact any, check their online reviews to see what others say about these cleaners.
Remember, people aren't inclined to leave reviews for strata cleaners unless they are highly impressed by their services.
Flexible Strata Cleaning Services 
According to NSW government statistics, there were around 710,885 residential strata lots in NSW on 31st December 2015. Out of these, 587,830 strata are in the Greater Sydney area. The local government areas of Sydney have the highest number of residential strata, which stands at 73,486.
The North Sydney has 31,098 strata properties while the Parramatta, a major commercial suburb is home to 30,302 strata. The majority of the strata structures in Sydney are unique and old buildings. They have variable needs, and you need reputable and experienced strata cleaners. When it comes to strata cleaning, the service must meet the requirements of specific buildings.
Strata Cleaning Rates and Quotes   
Comparing the rates of strata cleaners is advisable. However, you need to understand lower or higher prices have nothing to do with how reliable and efficient a strata cleaning company can be. It will help if you aim to get the best strata cleaners in Sydney at an affordable rate.
According to the leading price comparison portal, strata maintenance businesses charge around $45/hour for their services. The prices for larger jobs are around $55/hr. This is an average rate, and service charges may differ with each service provider.
Strata cleaning is essential. After all, no one wants to live in an unclean environment. The tips given above will help you select the best strata cleaners that deliver the best cleaning results at an affordable price. He has 15 years of experience as sports, electronics, and home improvement writer and editor. He also writes state news & daily news.