What Are the Different Kinds of Light Sources While Camping
One of the most important things to consider when packing for a camping trip is what kind of light sources you will need. There are many different options available, and each has its own set of advantages and disadvantages. Therefore, it is crucial to choose the right one for your needs to enjoy your trip and stay safe.
Many people choose to bring along a flashlight, but other options may better suit your needs. Here, we will go over some of the different kinds of light sources that you may want to consider taking with you on your next camping trip.
Different kinds of light sources for camping trip:
1. Head Torch
One of the most popular light sources for camping is the head torch. This small, lightweight, and comfortable option can be worn on your head, leaving your hands free to do other things. Head torches are great for cooking or setting up camp in the dark. They are also a good choice for hiking or exploration, as they allow you to see what is in front of you without having to hold a light.
2. Lanterns
Lanterns are another popular option for camping trips. They provide a more expansive light area than a flashlight, making them ideal for tasks like cooking or reading inside your tent. Lanterns come in various sizes and styles, so you can choose the one that best suits your needs. Some lanterns use disposable batteries, while others come with a rechargeable option.
3. Solar Lights
Solar lights are a great eco-friendly option for camping trips. They are powered by the sun, so you do not have to worry about running out of batteries. Solar lights are available in various styles, including string lights and lanterns. They are an excellent choice for lighting up your campsite or providing light for evening activities. Many solar lights also come with a built-in timer, so you can set them to turn off automatically when you are ready to go to bed.
4. Glow stick
Glow sticks are a fun and inexpensive option for light while camping. They are perfect for kids, as they provide hours of entertainment. Glow sticks can be hung from the ceiling of your tent or placed around the campsite for a bit of extra light. According to The Spruce, "Glow sticks are one of the safest light sources you can use while camping."
5. Candles
Candles are another popular option for lighting while camping. They provide a warm and romantic ambiance for evening activities. Candles can be used for cooking, as well as for providing light inside your tent. Be sure to pack plenty of matches or a lighter so that you can light them when needed. Also, be sure to blow them out before going to bed so that there is no risk of fire.
6. Campfire
Of course, one of the best light sources while camping is the campfire. It provides light, but it also keeps you warm and helps to ward off insects. Sitting around the campfire is a great way to relax and enjoy the outdoors. Be sure to build your fire in a safe location away from any flammable materials.
When choosing a flashlight for camping, it is important to consider your needs. Campfire light may be sufficient for some, while others may prefer a more portable option.
7. Ground light
If you are looking for a light source that is functional and decorative, ground lights may be a perfect choice. Ground lights are available in a variety of colors and styles. You can use them to light up your campsite or walkways. They are also a great way to add a bit of ambiance to your evening activities. For example, several companies make solar-powered ground lights so that you can choose an eco-friendly option.
8. Keyring light
A keyring light is a small, lightweight, and convenient option for camping trips. They are perfect for tasks like finding your way to the bathroom in the middle of the night or reading a map. Keyring lights are also a good choice for hiking or exploring, as they can be easily attached to your keys or backpack. Many keyring lights come with a built-in flashlight, so you will always have light when you need it.
There are a variety of light sources available for camping trips. Choose the one that best suits your needs and preferences. Be sure to pack extra batteries or matches always to have light when you need it.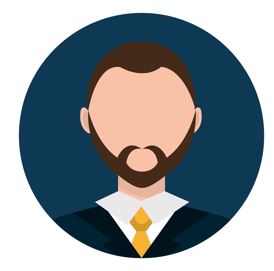 He is a hard-working writer with extensive knowledge of film, tools, and sports, that meets deadlines and can thrive in both a team environment and an individual one.