11 Best Android TV Box in 2023 (For streaming & gaming)
How often did we face the situation of boredom because of the apparent lack of content from our regular TV sets? We have all felt that thing. Right? Now there is a solution to quell this situation. Introducing you to a list of the 11 best Android TV boxes. This review list will feature the best of the best smart devices that are high-caliber in nature and also affordable price range.
So come on, let's get smarter!
Comparison Table: 11 Best Cheap Android TV Box
Best Android TV box reviews:
1. Q-box 4K android TV box, Cheap & best android TV box: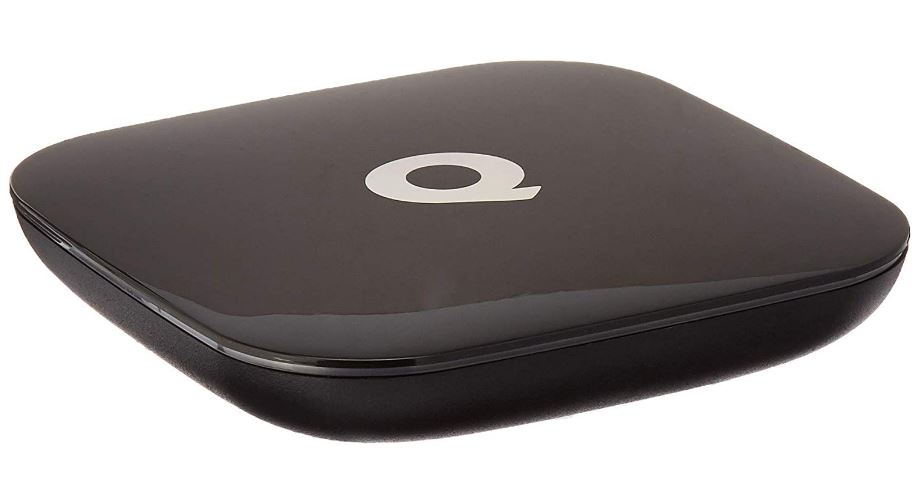 After unboxing this awesome TV box, we were not sure what to expect of this. It didn't look like the devices we have seen before. We felt a sense of strangeness to it. But later, after testing this TV box, we were thrilled to have such a device with so many cool features. It comes in three amazing colors namely, baby blue, dark blue, and green. This device runs with the Amlogic S905 and a 2.0 GHz processor.
For playing audio and video files, loading apps, and connecting external USB devices, you have an SD card slot in this Q box. Behind the TV box, there are two USB 2.0 ports available, where you can insert some more devices such as your external keyboard and mouse. Also, there is a Gigabit Ethernet port, a 3.5mm audio jack, an HDMI outlet, and a SPDIF. To make your experience with TV box a lot easier, this super device comes preloaded with Netflix, YouTube, and Kodi.
All that you need to do is to install them and you will be able to instantly stream your favorite TV shows and all other types of content with absolute comfort. With this TV box, your TV set will be converted into a smart TV, as you can personalize your encounter with the applications like Facebook, Twitter, and much more. The gaming experience with this TV box is slightly disappointing. We have tested this particular segment with the Asphalt 8 and Pro evolution soccer 2017.
Although these games doesn't require many good qualities to play, it didn't run smooth at all. We have also noticed that this TV box has some issues while using the Bluetooth-connected gamepads, as it responded below average. So, you will only be able to play lighter games with this device. If you have heavy game collections, it may not be an ideal equipment for you.
Pros:
Runs with Amlogic S905 and a 2.0GHz processor.
Consists an SD card slot and two 2.0 USB ports.
Comes preloaded with Netflix and YouTube.
Can personalize your experience with the applications like Facebook and Twitter.
Cons:
Not an ideal equipment for playing heavy games.
You can also read:
2. HAOSIHD T9 Android 8.1 TV Box, best android TV box on a budget: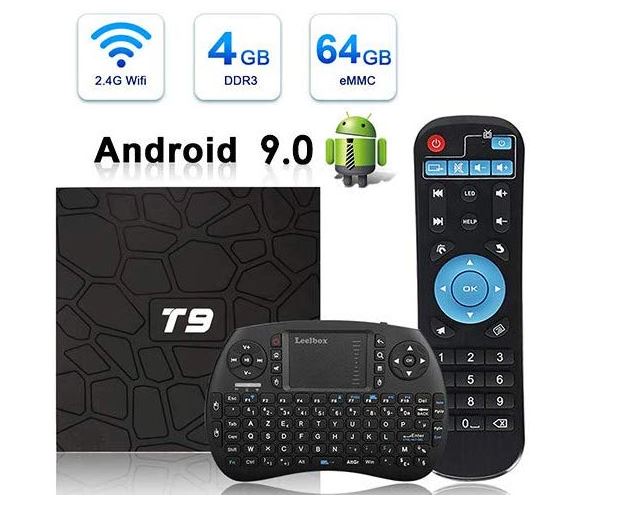 We were seriously excited to find out that this 8.1 android TV box offers both 4k and 3D output. But one important thing to note here is that if you have an older TV set, you need to use HDMI to AV 3 convertor so that this TV box can communicate with your set efficiently. The ultra high definition streaming is smooth as a featherbed, and the sound quality is magnificent. The TV box is user friendly which is great for the people who are relatively new to the idea of using an android TV box.
The voice search option is amazing and this feature was earlier present only in computers. As we mentioned earlier, the 4k and 3D output means you can watch whatever kind of media you want to. This makes it a versatile device, and this equipment offers ultra fast performance thanks to its 4G RAM.
The android 8.1 Nougat is super responsive too. Once you get used to it, you will appreciate the functionalities of the mini-keyboard and the remote control. This TV box is compatible with Netflix, Kodi, Hulu, and Amazon. It is also good for gaming. Although this TV box is compatible with Kodi and comes with RKMC installed, but when we compare with other options, it is not good. If you love Kodi so much, then you are better off with another TV box.
Pros:
Compatible with Netflix, Kodi, Hulu, and Amazon.
The mini-keyboard and the remote control is an excellent addition.
Versatile device.
4k and 3D output available.
Cons:
Although Kodi is compatible with this TV box, it doesn't work well.
3. Greatlizard TX6 Android 9.0 Smart TV Box, best tv box with ethernet port: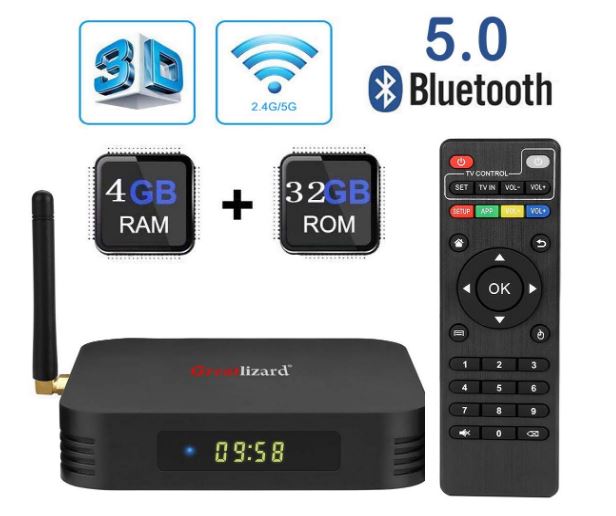 The latest android version (9.0) in this TV box will allow you to download apps and games with absolute ease. It has a massive memory space of 64gp and lets you store much more things. This TV box is ultra fast and the Bluetooth and Wi-Fi provides supreme convenience to you. You can watch high-quality videos and you can control this device with a handy remote control.
It is user friendly, so if this is your first time use of an android TV box, you won't face any difficulty in figuring out what is what. The user manual is easy to read and understand. The 3.0 USB port gives you more leeway to connect external media and seamlessly enjoy both audio and video content.
Pros:
Easy to operate.
You can easily control this device with a remote control.
The user manual is easy to understand.
Can connect external devices effortlessly with its 3.0 USB port.
Cons:
The remote control can only be used for basic functionalities.
4. Coowell V4 Android TV Box, best for skype: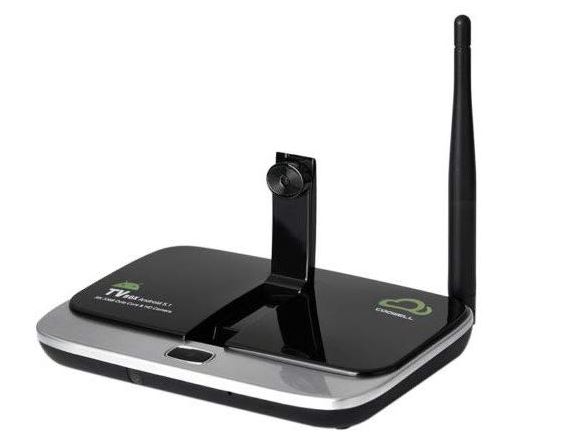 You can consider this TV box as a mini pc. It works in such a way that it is apt to call this device like that. It has a built-in camera and it is powered by the Rockchip RK3368 octa-core processor. This is combined with the 2gb RAM and 16gb flash memory storage. The device comes with a black retail package with a smart media hub text. Also, the device is fairly small and fits into your hands pretty easily.
It has got a retractable camera and a power button at the top of the box for easy operation. It consists a 2.0 USB port and a micro SD card slot where you can connect external devices for accessing audio and video files. This one has the capability to connect to Wi-Fi and you can use Bluetooth facility as well. Finally, this device is compatible with Google Hangouts, Skype, Google Duo and much more.
Pros:
Excellent device to use with Skype.
Compact and sleek design.
Compatible with Google Hangouts, Skype, and Google Duo.
Comes equipped with 2.0 USB port.
Cons:
Nothing negative about this product.
5. Amazon Fire TV Streaming Media Player android TV box: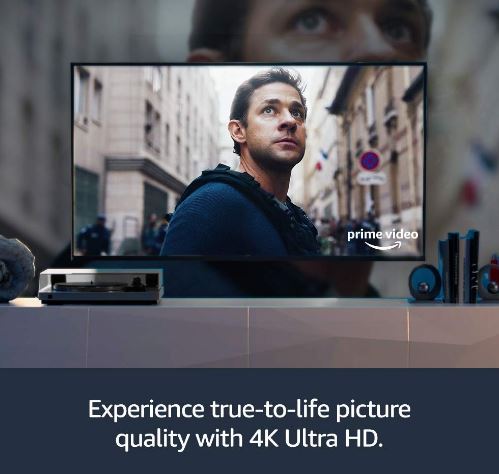 We all know about Amazon. We know them for their uniqueness and excellence. When we got the Amazon Fire Streaming Media Player android TV box, we wasn't sure that this company produces high-quality devices. Surprisingly, the standards with which this android TV box delivered high-picture quality was simply unbelievable.
That made us to check it out even further. You will be able to watch 4k and 1080p videos seamlessly and effortlessly without facing any issues at all. This device comes equipped with an exceptional Alexa voice remote that will make operating the TV box that much easier. With this voice command feature, it makes performing any task with this device fun and simple. You can input the words and she will obey you.
Like all other voice assistants, you can set reminders, get answers for your questions, and operate the entire equipment. You won't run out of fun and interesting things to watch, as this TV box comes with 10000 apps, and hundreds of thousands of games, movies, and TV shows. The cable is not a necessary thing as you can watch all the live channels of your choice, which is a fantastic feature of this device.
This streaming media player has an absolutely great processing power that ensures extraordinary speed, performance, and reliability which beets a lot of its competitors currently in the market. With 2gb RAM and 8gb storage, you can store anything you want on it. Amazingly, you can even upgrade the device storage as high as 200gb.
The hole experience of this TV box becomes pretty interesting, if you have an Amazon prime subscription. With it, you will get a pass to watch unlimited TV shows, web series, movies, and all of your favorite channels. You don't have to subscribe to anything extra.
Pros:
Can watch unlimited TV shows, web series, movies, and all of your favorite channels with Amazon prime.
Comes with 2gb RAM and 8gb internal storage capacity.
The storage can be upgraded up to 200gb.
Alexa voice command remote control included.
Cons:
Doesn't include a volume control feature with its remote, you need to have your standard TV remote to increase or decrease volume.
6.  SkyStream TWO Streaming Media Player android TV box, best for Netflix: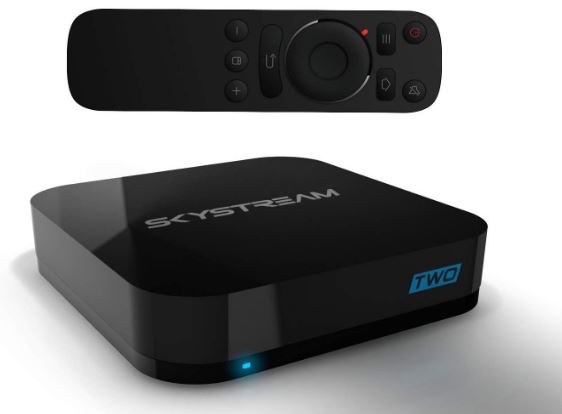 We weren't particularly excited when we used this TV box for the first time, as we didn't know much about its manufacturer. Yet, we went ahead  and tested this device and immediately reconsidered our thoughts on it. This box comes with number of amazing features and you will love to use them for sure! It is equipped with the android version of 7.1.2 nougat and it has a massive collection of applications, which allows you to stream efficiently and effortlessly.
You can watch all kinds of TV shows without having to pay a single dollar to anybody including cable operators. In addition to streaming efficiently and effortlessly, you can download and install countless apps from Google playstore, which is an interesting feature to have. One of the things that we love about this device is that it is absolutely easy to connect your LCD TV with it.
All you need to do is to connect an HDMI cable and you are ready to access boundless amounts of content. This device contains a 3gb RAM which is so great for gaming, and if you are a gamer, it will surely catch your interest. Apart from having an exceptional gaming quality, you can watch 4k UHD videos which will enhance  your TV watching experience.
When we used this device for the first time, we were simply amazed by its picture quality. You can even use Netflix, YouTube, and all other streaming services. This equipment is a personal favorite of us and it is very easy to install, and you can stream millions of TV shows and movies efficiently with little to no buffering.
Pros:
Easy to install.
Compatible with all streaming services.
Provides high-quality picture.
Can watch 4k UHD videos.
Cons:
Users complain that there are some issues using wireless headsets with this device.
7. NVIDIA SHIELD TV box, best android TV box for gaming: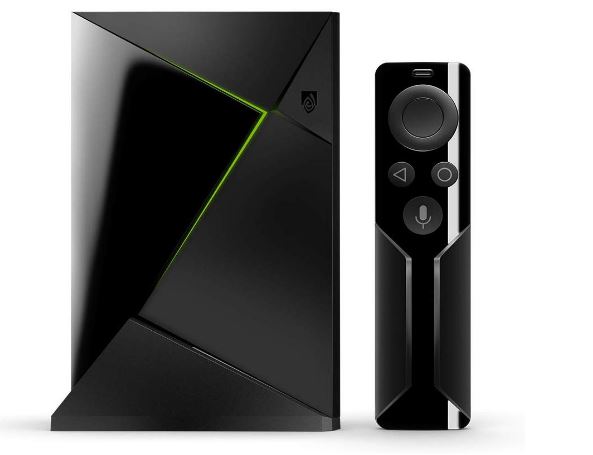 Naturally, an android TV box is designed with a rectangular or a flat square shape. But when we unboxed this device, we were extremely surprised that it is traditionally designed, which is a truly attractive combo of lines criss-crossing and unique angles. The Nvidia looks so much different than all other models of android TV boxes we have seen so far.
The Nvidia shield android TV box has an amazing 4k HDR graphics and voice command function, which we are sure that you will get a lot of quality out from this device. This TV box is extremely easy to setup. All that you need to do is to plug it and set it up with a Google account, which will be easy to do if you have an android phone.
Apart from this, it comes with 7.1 nougat android version that will enable you to navigate, download and access all kinds of apps, and download audio and video content that much more easier and faster. This device is compatible with Netflix, and that will let you access all type of contents from one of the best streaming service providers. The 3gb RAM that basically makes games run smoother. The Nvidia can serve as a gaming system, and you can effortlessly play android games as well as games that can only be played with a pc. There are couple of not so good points about this TV box.
You need to have an active subscription to Geforce Now and some other purchases should be completed, and then only you will be able to play all kinds of games on it. You must have a super strong internet connection to stream games without any interruption.
Pros:
Compatible with all streaming service providers.
Easy to setup.
The 7.1 nougat android OS lets you download apps easier and faster.
Amazing picture quality provided.
Cons:
Doesn't have an IR receiver.
Best android TV boxes for streaming:
8. MINIX NEO U1 android TV box: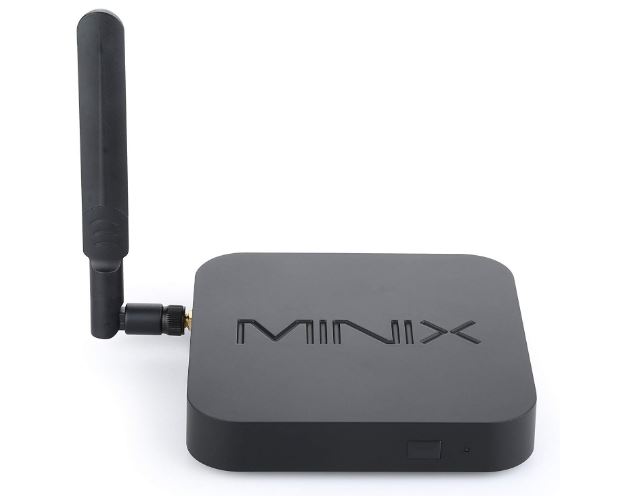 Apart from testing existing products that are of the highest quality, we also love to try, test and review new equipments. Perhaps that is the reason why, we couldn't wait to lay our hands on this TV box. The minix Neo U1 comes equipped with a 64-bit Quad-core 1.5GHz processor. This device also comes with a 2gb RAM and an android 5.1.1 Lollipop OS that lets you download and install all kind of apps and games from Google play store.
It allows you to roam around the internet and enjoy streaming anything without buffering, provided there is a stable and good internet connection. It has the ability to play 4k ultra HD videos and can output 60 frames per second. The video quality is exceptionally good and we were able to watch 1080p videos without experiencing any problem whatsoever. In addition to its great features, this device is a quiet one. After sometime, we were wondering whether we are using an android box as every one of its kind will inevitably make some sought of noise while using it, that may ruin the pleasant experience of having such a capable device.
It goes into a power saving mode when you don't use it for some time which helps to reduce your electricity costs. This equipment comes with external antenna that beets most of its competitors with internal Wi-Fi receptors. First up, we were bitterly disappointed seeing the external antenna, because in our experience, devices with such a thing invariably functions poorly 90 percent of the time.
But with this TV box, we couldn't help but marvel  at its wireless connectivity performance. The user interface is extremely easy to learn and it takes literally minutes to grasp its features. The design looks excellent and you won't experience any difficulty in operating it.
Pros:
Easy to operate.
Comes with an android 5.1.1 Lollipop OS.
Exceptionally designed user interface.
Automatically goes into a power saving mode after you don't use it for a certain time period.
Cons:
The Bluetooth connectivity is pretty bad.
Doesn't stream YouTube and Amazon prime.
9. ZIDOO H6 PRO android TV box: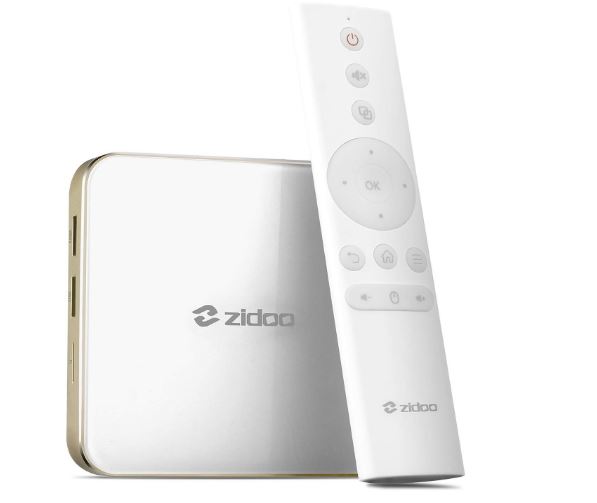 We are truly attracted towards this device at the first sight. The design is impressive and the top is made of a beautiful and elegant white plastic. The ZIDOO H6 PRO android TV box is powered by a Quad-Core processor and a 2gb RAM, which is loved by most of its users. This device has a 7.1 android version that performs exceedingly well.
It also allows you to download lots of apps in the Google playstore without having to worry about device not responding message, lagging, or overload. The user friendly interface allows you to browse the internet, find the contents you most enjoy, and stream and watch movies within a matter of seconds. You can also enjoy 4k video streaming quality with this equipment. The ZIDOO H6 PRO android TV box can stream YouTube in 4k, and none of its competitors offer this feature.
It comes with 3.0 USB port and most TV boxes provides you only 2.0 USB port. With this, you will be able to run all your activities much faster. It doesn't have Kodi pre-installed, so you can install and uninstall as per your wish.
Pros:
Easy user interface.
Powered by a Quad-Core processor.
Has a 7.1 android OS.
4k video streaming available
Cons:
doesn't have Kodi pre-installed.
10. THE EZ-STREAM T18 android TV box: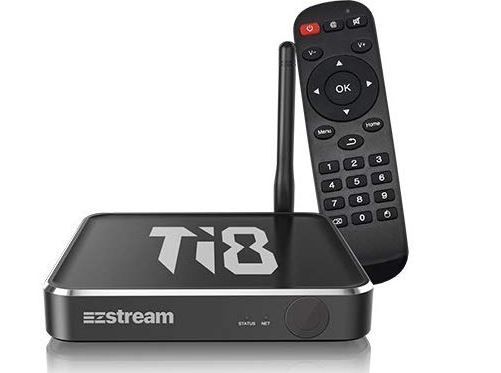 The EZ-STREAM T18 android TV box is one of the favorite devices to have in our homes because of its superb features. This TV box uses the Amlogic S912 chipsets, which is an improvement in the S905 CPU. The EZ stream has some basic features you can get such as 2gb RAM, 16gb internal storage, and 802.11 ac Wi-Fi. The biggest drawback to this device is its OS. It runs with the 6.0 Marshmallow android version which will be a big black mark for many potential buyers. One of the good features of this TV box is that the USB ports are located at the left side of the equipment.
Many TV boxes have their USB ports all over the box, which is annoying because your device will be crowded with external drivers, HDMI cables, and power cables. Also, it doesn't come with 3.0 USB port which restricts plugging in some extra drives as per your choice. This device will update itself automatically for most of the time, so you don't have to worry about manually update outdated apps.
The Kodi isn't pre-installed but you can install it with its one click feature. There are couple choices of configurations available when it comes to installing Kodi. One configuration is for kids and another one is for adults. We think that this is a really an excellent addition because the place in which you use your TV box may have children around, and some of the contents are not suitable for them.
The important thing that sway you towards this product is that it comes with 1 year warranty, and you have an amazing customer support team. They are all based in United States and they will take care of any issues you may have with the EZ-STREAM T18 android TV box. With great internet connection, you can avoid buffering while consuming your favorite contents.
Pros:
Updates automatically for most of the time.
Comes with 2gb RAM and 16gb internal storage.
Uses Amlogic S912 chipsets.
You can find all of the USB ports in one place.
Cons:
Runs with the outdated android 6.0 Marshmallow OS.
11. THE T95Z PLUS android TV box:
the T95Z Plus Android TV Box is designed in such an attractive manner that once you set your eyes on it, you will be blown away by its beauty. Its body shape is hexagon, and the top is designed in honey comb like pattern. We also loved the LED lights on it and the LCD screen that shows information such as date and time, connection to Wi-Fi, available Wi-Fi spots, and other information.
Apart from its attractive inclusions, this device is controlled by a remote that has the mouse mode capability as well. The remote is also comes with button that contains LED lights which allows you to use this even in dark places. The remote itself has a special button for Kodi and anybody operating it can start Kodi immediately without having to search for the app itself. It comes with a 6.0.1 Marshmallow android version and uses the S912 Octa-Core ARM Cortex A53 processor with a speed of up to 1.5GHz. This processor also employs the ARM Mali-820MP3 GPU with a speed of up to 750MHz and a 2gb DDR3 RAM. The internal storage is also quite impressive as it comes equipped with 16gb and the storage capacity can be increased up to 32gb.
This allows you to save some of your favorite movies and just enough songs of all kind. This device can stream and play 4k and HD (1080p) videos with its strong feature. It gives you an output of 60 frames per second without lagging. It also has an USB port with which you can plug-in keyboards, mouse, and external drives. This TV box has a dual band Wi-Fi and a Gigabyte ethernet port to connect internet to it through a cable. If you are a gamer, then you will love to own this equipment as gaming on this device is absolutely amazing. We have tested it with playing Sniper 3D, asphalt 8, and Airborne, and it performed exceedingly well with all these three games.
It comes with a special adapter that reduces the consumption of electricity thereby, minimizes the costs of your electricity bill. You don't have to worry about your TV box getting burnt because of power fluctuation. You will love this TV box even more if you are on a tight budget, as it is priced affordably. Although this is a superb device, there are some minor glitches to it. You cannot use its remote with the 10 FT interface, and you will face some issues with Kodi updates here and there. No doubt that we love this box and if they can rectify the problems we have experienced so far, we are sure that it is going to be a superpower.
Pros:
Affordable pricing.
Comes with a special adapter that considerably reduces electricity consumption.
Gaming is an absolute pleasure with this device.
Equipped with 16gb internal storage that can be increased up to 32gb.
Cons:
You may face some minor issues with Kodi updates.
Read also:
Buyers guide:
There are some android boxes that are manufactured by reputed brands. We don't have to list out those companies, you already know them. They will make sure that you are happy with your purchase. But, most box sellers don't have such credentials. So how do you determine what to look for and what not to look for in an android TV box? Our testing team has spent more than hundred hours to test some of the best android TV boxes out there. Here is a list of our recommended features you should look for in  a device like this.
1. What are the features you need to consider when purchasing an android TV box for your home?
Look for the important features:
Every android TV box manufacturer is going to put the good features of their TV box front and center in their webpage. The trouble is, a lot of bad ones do the same. So what are the features you need to look for? Let's have a look at some important things.
Processor:
There are only three major  companies that are manufacturing processors for android TV boxes until now. They are the Amlogic, RockChip, and Allwinner. But sadly, there is only one company that is worth to consider spending your money and purchasing. That is the Amlogic. You may ask, how do you come to such a conclusion? To answer this question, here's our detailed explanation for the companies that we've mentioned above. We will look at their quality and customer support to its present purchasers.
The Allwinner brand has gotten the impression among the users that it promises a heck a lot of good features, but rarely fulfilling them. There official team the Kodi developers doesn't want to assist its customers who have problems with Allwinner devices. So what is our take on this company? Stay away!
The Rockchip devices looks really great in appearance and design. But, if you start dig into this TV box, its flaws will start coming out fairly quickly. The Rockchip can provide decent amount of video playback quality. Even to get that, you need to install a specialized version of Kodi called the Rockchip media center. Koing, the former official android code maintainer of Kodi, has stopped supporting Rockchip CPU according to Android PC Reviews. There engineers move to the next big project without worrying to support the current customers who purchase the TV box with this processor.
In our strong opinion, the Amlogic is the best and the most popular android TV box processor manufacturer, and it is the only one worth purchasing. This is not only our opinion. Almost all major android TV box manufacturers have moved towards Amlogic processors. So our advice is to stay with the Amlogic S905 or the S912 powered device.
Memory:
Android TV box uses the same OS as a smart phone. So when it comes to memory, the basic principles are not going to change at all. The memory is the thing that enables the operating system to run smooth and efficient. The more memory means, a much faster performance. But there is really a practical limit to how much RAM you can use in an android device. At this moment, you won't be able to use more than 4gb RAM. Most smartphones, android TV boxes, and any device that runs with android OS comes with 4gb of RAM. So our advice is to look for a TV box that has a highest memory capacity. The more is better, but anything more than 4gb is seriously a waste of your time and money.
Storage:
So many things with regards to storage has changed in the market. There are two storage types of android TV boxes currently available. They are 8gb and 32gb. But some manufacturers do have 16gb TV boxes in stock. While you can easily get an 8gb device, there are only few 32gb models available as of now. Even though we have 128gb and 256gb smartphones, why is a really big gap when it comes to the storage capacity of an android TV box? The apparent reason is the cost.
Many of us use our TV box for streaming and watching our favorite shows, movies, and all kinds of content. We don't use our device to download files to an internal memory storage. Although we will download and install apps, it would fit within the 8gb range and won't experience any issue whatsoever. While all the manufacturers are trying to cut costs in any way possible, How are they going to spend their money for increasing the capacity of the storage drive, if their customers are not going to use it anyway. But if you are a gamer, than the storage does matter. Otherwise, opt for an 8gb android TV box. We recommend you to purchase a 16gb device, to give you a little more leeway. If you need more than that in the future, go for an external hard drive or a flash drive.
Wi-Fi ports:
How you connect to the internet matters a lot. Get at least 802.11 ac Wi-Fi port. Anything lesser than that, you will be watching the spinning circle instead of the actual video. Gigabit ethernet port is the preferred way to connect to the internet for most users. If you want to stream or to watch 4k videos at 60 frames per second, then you need an HDMI 2.0. Don't compromise on this as some devices use HDMI 1.4 which is an older version, and you will be limited to 30 frames per second. Also, the video motion won't be perfect and you will experience screen jitters.
Important words to know:
There are some words that are used specifically in the android TV box world. Here is a list of some important ones.
Dynamic refresh rate switching:
What this feature does is that it automatically adjusts refresh rate between the source and the TV. For example, if you have a 24HZ source and a 60HZ TV, it will sink those two and you will get the best quality picture that is available, without you having to do anything.
HDR, high dynamic range:
HDR can improve the color depth. This is similar to what 4k did for screen resolutions. LCD screens can sometimes provide dull and blurry images. This is the exact reason why HDR feature is used. It make the colors deep and rich.
Widevine certification:
If you want to stream 4k video content from YouTube and Netflix, then you surely need Google's Widevine DRM certification.
2. How to setup an android TV box in your home?
Here is a step by step process for setting up an android TV box in your home. No matter whether you use it for the first time, or this is  your first experience with such a device, this video will walk you through on how to do it efficiently.
Conclusion:
So, there you have it! The 11 best android TV box, and the things that you need to consider when purchasing a device like this are put together in a single post! Have any suggestions? Write them in the comment section below. We absolutely love to hear your feedback. Happy watching!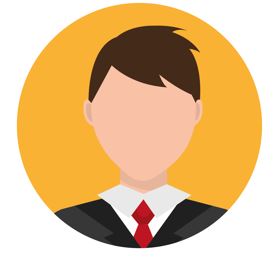 He is always learning from the people he meets, and that journey informs how he writes. Authentic, people-focused stories are at the heart of what he is doing. He has 10 years of experience in this field.