4 Common CNC router mistakes and how to avoid them
CNC router is a high-tech computer-driven machine. It can be used for cutting furniture, aluminium, and brass. Adding it to your store will give you a variety of benefits. As powerful as it is, most people do not know how to use it properly.
The function of the CNC router is very complicated so many experienced traders make mistakes to use it. It needs trained manpower to manage it. Without it, we make many mistakes. Below are some mistakes that should be avoided.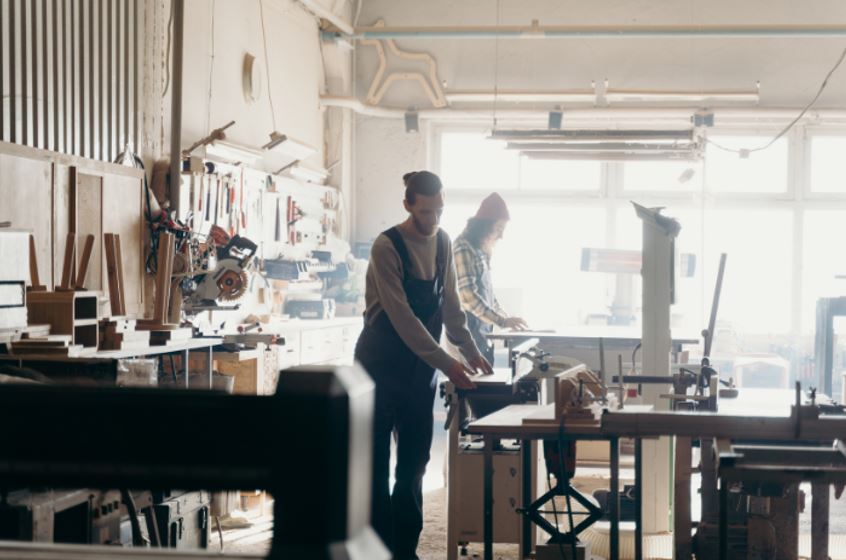 4 COMMON MISTAKES NEED TO AVOID
We constantly make many mistakes in operating CNC routers which can be dangerous and harmful for us. Below are 4 mistakes and what to do. Let's get started.
Setting the machine correctly
This is the first step in security. If it is not properly systematized, it can have negative effects. The success of its work depends on the depth of cutting, good tool selection, and the overall speed of the spindle. Usually, without training, you will not be able to control or set it. It will require skilled, professional, and reliable staff. You can ensure its success when you become experienced. More work and production are possible in less time. Its greatest success is you will be at the top in industrial production.
Choosing the Appropriate Cutting Tool
This is the main part of the CNC router. The system is made up of several sensitive devices. This level contains the main object cutting blade and a sharp knife. Many of these use traditional cutters such as CNC wood routers. You must be careful with the cut selection. If it is cheap, you have to find quality products and technology. Its effectiveness must be tested. If it is not cut well, its cutting quality will not be good. Customer satisfaction will be stepped down. Awareness and caution will bring you success.
Performing proper maintenance
If something is not maintained properly, it is likely to be damaged or useless. Not the opposite of a CNC router. This high-tech machine is always in the middle of maintenance. This is because dust and dirt can enter the system and cause problems. As a result, it will be able to catch errors in the operation performed by it. Its maintenance is not a very expensive one. It has to put oil on the moving things and check if there is any dirt. If you add oil, its parts will not rust. Cleaning twice a day is less likely to damage it. It's up to you to work faster, produce more, and save time.
Using Quality Data and Developing a Program Strategy
The more data you use, the better the program strategy, the better the feedback from the CNC machine. You need to make sure your user data is of good quality. Using low-quality data will also reduce your cutting. You also need to have the best program planning. Without it, you will not be able to handle difficult tasks easily. Data planning is needed to maintain start points, processes, and quality.  This can be the key to your success. Protect the machine from excessive noise and vibration. Must master ramps, holding tabs, and leads in techniques. These will make your job easier. And if you want to buy a new machine, you have to know some useful tip for buying a machine.
Conclusion
One of the great inventions for the cutting industry is the CNC cutting machine. Your complex work, which required a lot of money and manpower, has been reduced a lot. It needs to be properly maintained. An ideal addition to your company. Following the above points will hopefully increase the success of your company. He has 15 years of experience as sports, electronics, and home improvement writer and editor. He also writes state news & daily news.