In today's competitive job market, apprenticeship programs have emerged as a powerful tool for individuals to unleash their potential and kickstart successful careers. Combining practical training with classroom instruction, these programs provide a unique learning experience that equips participants with valuable skills and industry knowledge.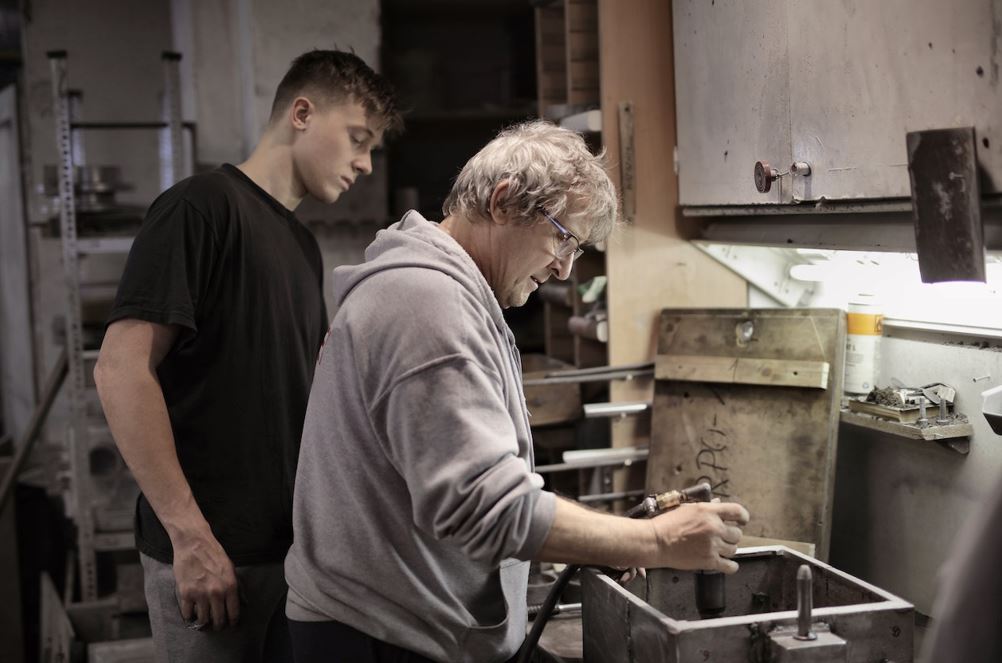 Identifying the Right Apprenticeship Program
Finding the right apprenticeship program is crucial to unlocking your potential. Start by identifying your areas of interest and career goals. Research industries and occupations that align with your aspirations, and explore the types of apprenticeship programs available in those fields. If you take the time to do that, you can make an informed decision in selecting the right apprenticeship program that not only maximizes your potential for growth but also aligns with your long-term career objectives.
See also: Expert Tips For Marketing A B2B Business
Research and Network
To discover apprenticeship opportunities, it's essential to conduct thorough research and build a strong network. Reach out to local businesses, trade associations, and labor unions related to your chosen industry. Attend career fairs and industry events where you can meet professionals who can provide guidance and information about available programs.
Researching and networking not only allows you to uncover hidden apprenticeship opportunities but also enables you to tap into the power of personal connections, gain valuable insights from industry insiders, and potentially receive referrals or recommendations that can greatly enhance your chances of securing an apprenticeship position in your desired field.
Tailoring Your Application
Once you've found apprenticeship programs that align with your goals, it's crucial to tailor your application to stand out from the competition. Carefully review the program requirements and showcase your relevant skills and experiences in your application materials. Highlight your passion for learning, willingness to work hard, and commitment to personal growth.
Tailoring your application allows you to effectively communicate your unique qualities and demonstrate to prospective employers how your specific experiences and attributes make you an ideal candidate for their apprenticeship program, which increases your chances of being selected for this transformative opportunity.
Embracing Hands-On Learning
One of the key aspects of apprenticeship programs is the emphasis on hands-on learning. Make the most of this opportunity by actively engaging in practical experiences. Take initiative, ask questions, and seek additional tasks to expand your skill set. Embrace challenges and learn from your mistakes to continuously improve.
Embracing hands-on learning allows you to not only develop technical skills but also cultivate problem-solving abilities, adaptability, and confidence in your abilities, enabling you to thrive in the dynamic and ever-evolving professional landscape.
Leveraging Apprenticeship Agencies
In the pursuit of apprenticeship opportunities, it's beneficial to leverage the resources provided by an apprenticeship agency. These organizations specialize in connecting aspiring apprentices with suitable programs and assisting employers in creating apprenticeship positions.
Apprenticeship agencies have extensive knowledge of various industries and can guide individuals through the application process, offer career advice, and provide valuable insights into apprenticeship programs that may be a perfect fit for their skills and interests.
Building Relationships and Seeking Mentors
During your apprenticeship, it's essential to build strong relationships and seek out mentors. Connect with experienced professionals in your field who can guide and support your development. Their expertise and advice will be invaluable as you navigate your career path providing valuable insights, industry knowledge, and guidance that can significantly contribute to your professional growth and success.
Continued Growth and Learning
As apprentices progress in their professional journey, the MYOB Advanced Payroll – Employee Self-Service course provides them with the necessary tools to effectively manage payroll-related tasks, access vital information, and streamline communication within their organization. By completing this comprehensive MYOB Advanced training program, apprentices can develop a deeper understanding of MYOB Advanced Payroll's functionalities, ultimately strengthening their expertise and contributing to their overall growth and success in the realm of business administration.
Apprenticeship programs provide a solid foundation, but the learning journey doesn't end there. To unleash your full potential, commit to lifelong learning. Stay updated on industry trends, technologies, and best practices. Seek out additional training opportunities, attend workshops and seminars, and pursue professional certifications to enhance your skills and remain competitive in your field.