Whether it's a stylish neckpiece, chic dangler, a diamond ring, or any other accessory, jewelry plays a great role in enhancing your overall beauty and helps you stand out in the crowd.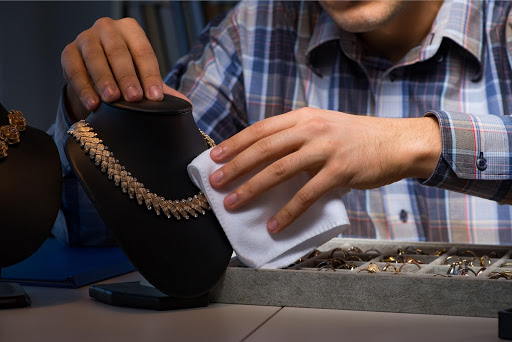 However, grime builds up over time, making your jewelry look dirty and old. Luckily, a lot of jewelry items don't require professional help to look new every time you wear them.
Here are 5 easy and budget-friendly tips to clean your jewelry and give sparkle back to your dusty treasures at home:
5 Easy Ways to Clean Jewelry at Home
1. Use baking soda and water
Though long favored for cooking, baking soda is also a great choice for cleaning jewelry bails, necklaces, chains, beads, and other accessories.
This process involves the following steps:
Put your jewelry in a bowl of water;
Add baking soda;
Soak the jewelry for a few minutes;
Take it out from the bowl and wash it with warm water;
Gently dry it with a soft cloth.
It works best on diamond, silver, and gold jewelry. Avoid using it on pearls or soft gemstones.
2. Apply toothpaste
Toothpaste not only promotes oral hygiene but it is also an economical product to make your jewelry glitter.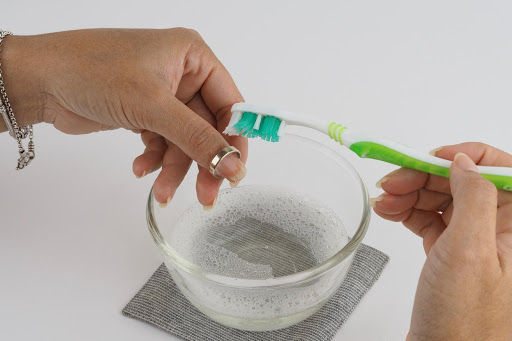 Following are the steps to make this technique work for you:
Mix a small proportion of toothpaste in water;
Take a soft-bristled toothbrush;
Apply the mix on the brush;
Gently rub it over the surface of the jewelry piece;
Wash and dry jewelry with a soft cloth.
Toothpaste is the best choice for crystalline gemstones and other non-gold/silver jewelry items.
See also: How to Increase the Life of Your Favorite Shirt?
3. Use a soap and water combo
This technique is most suitable for jewelry items that can easily be scratched such as gold and platinum.
The soap and water solution effectively buff out any light stains and grime on the jewelry without causing any damage.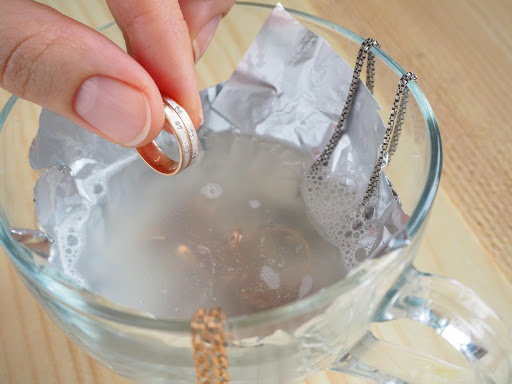 All you have to do is:
mix a few drops of liquid dish soap in a bowl of water
place jewelry in the solution for a few minutes
remove the jewelry
wipe it with a clean cloth.
Pro tip: This method doesn't remove tough stains and rust.
4. Use antibacterial cleaner
Thinking to buy an expensive jewelry solution to make your bling shine?
Look no further than an antibacterial cleaner available online.
Pour this cleanser into a glass bowl
Place your jewelry for five minutes
Take it out and wash it under cool water
Dry it with a clean cloth
Any dirt on your jewelry will begin to fall off easily.
5. White Vinegar works wonders
Vinegar is a versatile and multi-purpose ingredient that can be found in your kitchen.
Apart from cleaning windows and floors, it is also recommended for silver jewelry and gemstones that look a bit dirty after frequent use.
Soak silver pieces in a solution of white vinegar and baking soda for 1 to 2 hours.
Wash it with cold water
Dry it with a soft cloth
See also: How Does a Robot Vacuum Cleaner Work? 
Wrap up
Wearing jewelry not only makes women look elegant but also makes them more confident. Do not let the stains and dust tarnish the beauty of the jewels.
Try some of these simple home remedies and revive the shine of your jewelry. Keep in mind that these hacks work on certain items only. We also tried these tips and it works all the time. So, use these tips to clean your jewelry at home.
Flaunt your beautiful jewels!