How to choose a soft top: useful tips for Jeep Wrangler owners
For owners of the Jeep Wrangler who like to spend time outdoors, the summer season is an exciting period. Whether they love off-road driving or just traveling on the highway, there is nothing better than driving a Jeep Wrangler in the open air. Of course, to get closer to nature, you must open the top. To do this, you need to replace the hard top of the jeep with a soft top.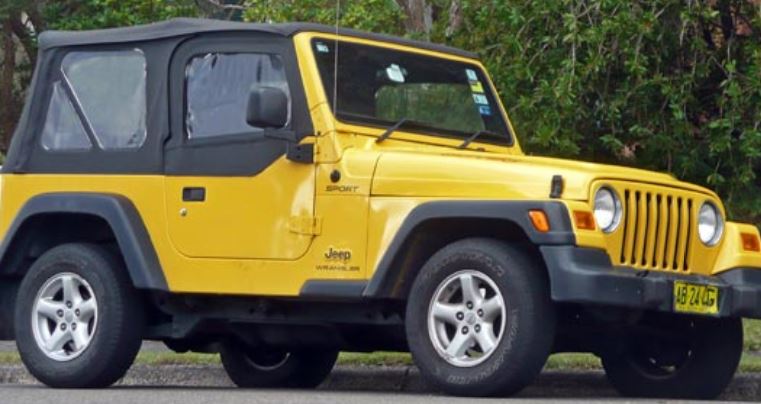 Easy to install and made from lighter materials, the soft top of the vehicle is designed for warmer weather. You can use it completely closed during bad weather. Besides, you can remove the sides and rear windows to enjoy the beautiful view of nature around you during your outdoor adventures.
The soft top is much simpler to install and configure than its counterpart. Most models come with roof hatches, storage pockets, and replaceable materials. Although they provide adequate weather protection, they are not designed for more extreme climatic conditions. Their soft materials do not withstand the cold as hard. Wind noise can also be a problem when driving at high speeds. Soft tops, however, are much cheaper than hard ones.
There are many models of this product on the market. Soft top brands include Bestop, Rampage Products, Rugged Ridge, Smittybilt, and Mopar. Check out more information in the best soft top for Jeep Wrangler article.
See also: Safe Truck Driving on the Country Highway
Differences in Soft Top materials
Soft tops are made of various materials, such as:
Vinyl: Vinyl is the thinnest material weighing 18 ounces. Vinyl, as you would expect, when cleaning has a plastic appearance with a glossy surface. The lower side of the top is a thin layer of fabric. If you prefer a classic SUV without paying attention to the additional noise of the road and wind, then a vinyl top will do. Vinyl is generally resistant to weather conditions and UV radiation and is easy to clean.
Denim: Denim tops have a vinyl coating for weather protection; otherwise, you would be swimming in the mold. Under the cover is your denim material, polyester/cotton. Aftermarket denim tops, as a rule, thicker than their vinyl counterparts and weigh between 18 and 23 ounces.
Sailcloth: The sailcloth upper has three layers, two vinyl layers that increase weather and UV resistance compared to the previous two options, and the inner layer is polyester/cotton. These additional layers increase the cost.
Twill: Perhaps the best of the four fabrics-twill is by far the thickest at 30 ounces. Twill is the best choice when using jeeps daily, as it provides better insulation from weather conditions and noise. Twill's secondary selling point is its flexibility. Another advantage of twill is its flexibility. Using twill, you should not be afraid of the appearance of characteristic creases and breaks as in more rigid vinyl tops. With all these advantages, expect a high price.
Framed or frameless soft top: which one to choose?
When choosing the right top, you should ask yourself three questions: do you have a soft top? Do you want to change the appearance of your jeep? Or do you currently have a hardtop and want to switch to a soft top? This is because choosing the right soft top for your car is not as easy as it used to be. Manufacturers today use different materials, styling methods, and even colors in their products. Some use a new platform, and some require reuse of existing OEM hardware.
If you currently have a soft top, you may want to consider replacing only the existing fabric and reusing the frame as long as it is in good shape. If you want to change the appearance of your car, frameless soft coverings and tops of "summer style" will be an excellent option. Summer style tops are those that use a bikini top, windbreaker, and tonneau cover to seal the cabin – mainly during the summer months.
Framed
The framed soft top has an aluminum frame that supports the fabric/vinyl that makes up the top. The frame is attached to the crossbar of the jeep and uses clips and attachment points to secure it. Removing/lowering the soft top in the frame usually requires unzipping and removing the windows, then detach the attachment point and finally lift and roll it back.
Advantages:
Secure and robust fastening method.
Easy to store safely.
A modular feature that offers a variety of impact options.
Disadvantages:
It's harder to clean, especially on 4-door models.
Loading cargo space becomes more difficult.
Frameless
An easy way to distinguish the framed from the frameless soft surface is by the support/mounting system. The frameless soft top uses a series of beams attached to the frame of the jeep. The fabric/vinyl cover is attached to the rails in the form of several modular elements, each of which is independent of each other, which allows you to remove only the necessary panels.
Advantages:
Removing one or two panels is easier and faster.
Storage looks easier and cleaner.
Disadvantages:
It takes longer to remove all panels.
It can be a problem with finding a place to store all the panels.
In conclusion, before buying a soft top, read the reviews, and ask questions on the forums. This will help you not make mistakes and make the right choice. He has 15 years of experience as sports, electronics, and home improvement writer and editor. He also writes state news & daily news.